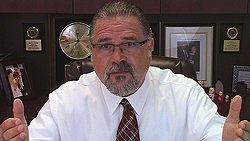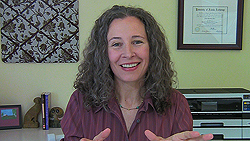 How To Work Like A Pro From Your Very First Client
The "Gift" of Being Present With Your Clients
How the Pros Become the Pros – In Any Profession!
Its like real "magic" when you work like this! In this new video Erika and I reveal what it really takes to work with clients "Like a Pro" and how that enables you to truly get "magical" results with your clients, resulting in success when everything else they have tried fails.
But, First… Last Chance to Attend!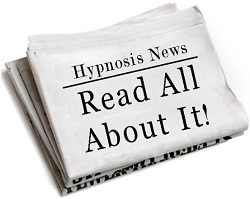 #1 Brenda, Erika, Maureen and I are speaking
and teaching at the NGH Convention!
More Info
.
#2 Master Age Regression – Certification! In addition I'm teaching my special 2-Day Age Regression Certification Course at the NGH Convention!
#3 This program broke all the records and was recorded for you! FREE Age Regression Training Teleseminar and get my ethical bribes worth $120.00! Click to listen now. Will come down in a day or two!
#4 Contact the NGH now to make sure you get into our talks, seminars, and certification courses. Phone: 603-429-9438
Click VIP! Its' FREE Get instant access to all my Hypnosis, Etc. program videos. Plus I'll notify you each time a new video is published.
AND now back to our hypnosis training video for this week…
Here are some of what you get in this video:
Working at the highest level possible quickly
Moving away from being technique centered
Move toward truly being with your clients
Train like the Marines and professional athletes!
Here is what you have to know to train like a pro…
Almost anyone could become a "script-notist" and just read scripts to clients. But to become a hypnotist who masterfully helps clients to succeed when no one else has helped them you must go beyond the script, and beyond being technique centered.
Paradoxically in order to do that you must fully master the techniques you intend to use and the scripts or patter that you use with clients. You need to seriously study the work of the masters, especially videos of them working.
Erika shares how, specifically she accomplished these goals. I teach my grads ways to go from classroom to clients in an efficient and professional way. 5-PATHers have great success going from classroom to seeing clients quickly because of the way I "train them". Notice I did not say "teach them". Of course I teach, but I also train. My grads learn how to carry that training in class to training after class that leads to real confidence and competence.
We let you in on how to do that by creating special checklists, drilling like a Marine, rehearsing like an actor, using practice partners and even "Mr. Pillow".
When you do the "right" kind of preparation you make these skills a part of you and they go into "muscle memory" and become patterns in your subconscious and unconscious mind. Then, and only then can you do what you need to do with each client in a flexible and professional way. You will be able to succeed faster and do more than other hypnosis professionals.
Modern professionals of many types understand this, actors, musicians, soldiers and athletes, as an example, understand the power of breaking things down into steps and then drilling. They record their drills and learn from how well they are doing, becoming confident in what they are doing well and fixing what is not being done correctly. Then when it is "game time" or "show time" they can have their "heads in the game" so to speak.
7 Steps to Mastery
Identify what you want to master.
Break it down into smaller manageable "chunks".
Drill through them without anyone around.
Then drill through them with a practice partner.
Record what you are doing and then view the recordings.
You will become confident in what you did well.
You then fix what is not being done as well as you would like.
You can go farther and have a hypnosis professional who has already masted the "chunks" that you are working on view the recordings and help you to identify and fix problem areas. This can also be done to great effect with real clients when you get their permission to record your sessions and allow them to be viewed for supervision purposes.
That's is for this week. If you have a question or comment please write to us in the comment section below.
It is all here for you on www.CalBanyan.com along with many more (subscribe to these videos).
Enjoy this video and pass it on!
Cal
Now let's talk about THE future…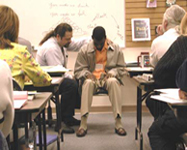 October, 2015 – Be in my NGH Approved Banyan Hypnosis / Hypnotherapy Certification Super Course! Remember to check out my upcoming class schedule here on this site to see when my next classes are and see if you can get in on the early registration discounts. Then I'll see you in class. YES, you can take this course live online!
Get more, get connected and spread the word!

Do you "like" our videos? "Fan" us on our Facebook page at www.Facebook.com/hypnosisetc. Get in on the conversation and we place more "hypno-gold" there on a regular basis. Share us with your hypno-friends! Thanks!

Become a member of www.OurHypnoSpace.com! It's free and fun professional networking! Use the "Ask Cal" Group on www.OurHypnospace.com to ask questions and suggest topic ideas for the Hypnosis, Etc. show!

FREE INSTANT ACCESS TO ALL OUR HYPNOSIS, ETC. VIDEOS Get a super easy linked list of all Hypnosis, Etc. training videos! VIP Membership is free – Click Now!