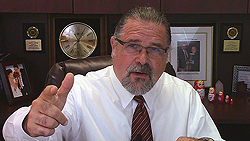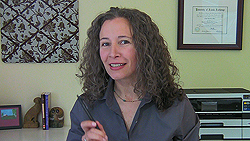 How To Produce More Confident & Successful Clients
Using Hypnotic Age Progression To Build Confidence
How Frequency of Sessions & Immediacy Contribute to Client Confidence
Confident clients are successful clients! Erika and I are back with this new hypnosis training video to let you in on some insider secrets on how to produce confident and successful clients every time! AND, remember that successful clients produce successful hypnosis practices.
But First… Hot Topics!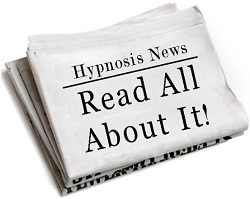 #1 Brenda, Erika, Maureen and I are speaking
and teaching at the NGH Convention!
#2 Master Age Regression – Certification! In addition I'm teaching my special 2-Day Age Regression Certification Course at the NGH Convention!
#3 This program broke all the records and was recorded for you! FREE Age Regression Training Teleseminar and get my ethical bribes worth $120.00! Click to listen now. Will come down in a day or two!
#4 Contact the NGH now to make sure you get into our talks, seminars, and certification courses. Phone: 603-429-9438
AND now back to our hypnosis training video…
Here are some of what you get in this video:
Real confidence comes from success
Success is an "in-session" and "post-session" process
Hypnotic age progression work builds amazing confidence
Why you should approach hypnotherapy as a multisession process
Learn the ideal number of days between sessions
Discover how incremental change overcomes the negativity bias
We get into it right away in this new video.
Real confidence comes from success. Too many hypnotists spend way too much time on merely giving their clients hypnotic suggestions to try and make them feel confident. Sure, this can work in the short run but mere hypnotic suggestion for confidence tends to fade quickly. There are two ways that work much better and we give you the details in this video.
There are two ways in which you want your clients to be more confident. They need to be confident in themselves generally, and they need to feel confident that the changes being made in the hypnosis office will actually occur in their real lives.
There are two ways that we reveal in this video on exactly how to do this. The first is age progression hypnosis and active previvification. The other is by taking an "incremental" approach that they can experience both during and after the sessions. We report to you on our experiences on how the time between sessions affects client confidence as well as immediacy of action.
It is all here for you on www.CalBanyan.com along with many more (subscribe to these videos).
Enjoy this video and pass it on!
Cal
Now let's talk about THE future…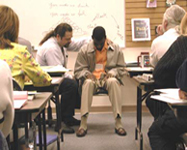 October, 2015 – Be in my NGH Approved Banyan Hypnosis / Hypnotherapy Certification Super Course! Remember to check out my upcoming class schedule here on this site to see when my next classes are and see if you can get in on the early registration discounts. Then I'll see you in class. YES, you can take this course live online!
Get more, get connected and spread the word!

Do you "like" our videos? "Fan" us on our Facebook page at www.Facebook.com/hypnosisetc. Get in on the conversation and we place more "hypno-gold" there on a regular basis. Share us with your hypno-friends! Thanks!

Become a member of www.OurHypnoSpace.com! It's free and fun professional networking! Use the "Ask Cal" Group on www.OurHypnospace.com to ask questions and suggest topic ideas for the Hypnosis, Etc. show!

FREE INSTANT ACCESS TO ALL OUR HYPNOSIS, ETC. VIDEOS Get a super easy linked list of all Hypnosis, Etc. training videos! VIP Membership is free – Click Now!