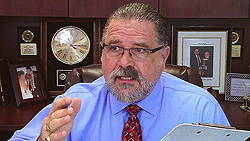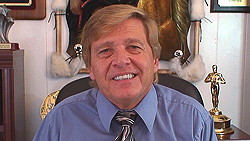 Part 2 of How to Integrate NLP and Hypnosis
NLP Is Respected Tool Set for Hypnotists Making You More Effective
In This Video You Will Learn About Time Line Therapy!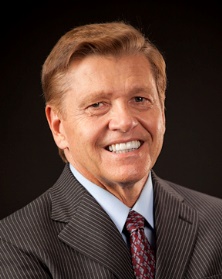 Dr. Will Horton and I are back with Part 2 of this special NLP training series. If you have not seen Part 1 you will definitely want to watch that video first.
This is the second video in this VERY Special 3-Part Series with, who I believe is THE best NLP trainer in the world, Dr. William Horton! Get this video and many more here on www.CalBanyan.com.
Like I showed you last time, learning and mastering even these "basic" NLP techniques can make you into a more effective hypnosis professional which results in you having a more successful hypnosis practice.
In the first video you learned what NLP is, why it is so useful in a hypnosis practice.
Then Wil trained you to actually do the Quick Sub-Modality Shift Technique for use to help yourself and your clients!
In this 3 Part Video Series You Get
Part 1 you learn the powerful Quick Sub-Modality Shift NLP technique is a powerful tool you can use right away to change habits!
Part 2 in this series you get an introduction to using Time Line Therapy. (This is taught in today's video.)
Part 3, Dr. Wil Horton will teach how to use the Thought Stopping Process. (Which will be published in a couple of days.)
So now watch the video and learn how to use Time Line Therapy! Here is an outline of how to do Time Line Therapy:
Introduce how the mind organizes the past, present and future.
Have your client relax and then drift back to the earliest time remembered when she experienced the problem.
Have your client watch it from a detached perspective.
Restructure it from the perspective of now.
Have her go through that earliest event from the new perspective.
Have her go through other, more recent events with the new attitude/perspective.
Have her go into the future thinking, feeling and behaving differently.
In addition you can anchor good feelings that will help her switch state in real events.
Join Wil and I in class here in Tustin, CA! We hope you will be so excited by what you are learning from Wil that you will want to join me as a student in his class at our center in June.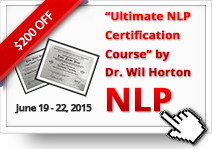 Dr. William Horton is coming to the Banyan Hypnosis Center to teach the "Ultimate" Basic NLP Course, and I'm taking the course!
Let's get certified in NLP together. Oh man, this is going to be fun! Get in on the early registration discount! The date for the course is June 19 – 22, 2015. Get all the info and get your seat! Click the link or type www.CalBanyan.com/NLP into your browser.
NLP Grows Your Business! As you are seeing as you watch these videos we are also revealing how to use NLP techniques to get potential clients to want to see you for hypnosis sessions, all very ethically.
Like our videos? Then remember to get instant access to all my free videos by becoming a VIP member of the site. It's free.
Please leave a comment and let us know what you think.
Let's do GREAT things together!
Cal Banyan
PS… More Important Links & Info: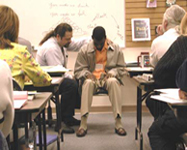 July, 2015 my NGH Approved Banyan Hypnosis / Hypnotherapy Certification Super Course is filling up! Remember to check out my upcoming class schedule here on this site to see when my next classes are and see if you can get in on the early registration discounts. Then I'll see you in class. Check later courses for early registration discounts.

I want to see you in class! Make sure you check out our upcoming courses and get in on any early registration discounts that apply! Early registration discounts don't last forever. Get world class training onsite in our classroom or participate live online from your home or office!

FREE INSTANT ACCESS TO ALL OUR HYPNOSIS, ETC. VIDEOS Get a super easy linked list of all Hypnosis, Etc. training videos! VIP Membership is free – Click Now!

Become a member of www.OurHypnoSpace.com! It's free and fun professional networking! Use the "Ask Cal" Group on www.OurHypnospace.com to ask questions and suggest topic ideas for the Hypnosis, Etc. show!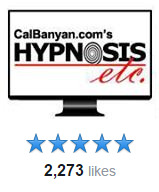 Do you "like" our videos?
"Fan" us on our Facebook page at www.Facebook.com/hypnosisetc.
We place more "gold" there on a regular basis. Join the conversation!