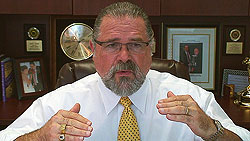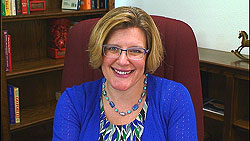 What If You Have A Client Who "Has to Change" But Maybe Doesn't Want To?
Should You Work with Clients Who Do Not Have a Strong Desire To Change?
Are There Times When Painful Emotions From the Past Should Not Be Removed In an Age Regression Session?
Brenda brings me a couple of questions for this program… One is about dealing with conflicted clients and the other is about hypnotic age regression and if there are times when we should not remove a painful emotion from the past. This is going to be good!
Watch this video on www.CalBanyan.com because you will get clients with these issues sooner or later!
"Help, I have to change but, I don't want to!" Oh my, what are you going to do with this client? Are you going to "want it bad enough" for her and hope that is enough? Or, are you going to reject the client? I have some better options for you.
Brenda asks her first question which is from of our members on www.OurHypnoSpace.com, "Help, I have to quit smoking. My husband died from smoking. My doctor says I have to quit! I want to see my grandkids grow up but, I don't want to stop smoking! Now what, Cal? What can we do with clients who are conflicted like this?"
Even though this question was specifically about a smoking client, in this video, I instruct you on how to work with conflicted clients in general.
I start off by sharing with Brenda how I evaluate these clients. I put them on the "hot seat" and have them convince me to proceed with them. Learn how I do that and how it transforms their attitude about the change they came into my office to make.
Once that is done, I reveal how I take clients like this and amp up their motivation level using a special hypnosis script called the Universal High Road / Low Road Script. Then, I do a couple more things to "seal the deal".
Brenda's next question is about leaving valid feelings in place when doing an age regression. "How do we determine if an emotion uncovered in an age regression session should be removed or not, for example, anger? And, how do you handle dredging up those feelings and sending a client home?"
These are more great questions! To really understand what to do, you need to have a really good understanding of age regression, so I give you a very short course in age regression hypnotherapy.
Did you know that way too many instructors who teach age regression over simplify the process? They say things like, "just regress to cause and neutralize the cause and that is all you have to do!" Then, students who might not have much experience echo that false idea. That over simplification is wrong, wrong, wrong.
What the pros know! This is GOLD… I go into detail in this video, giving you some nuggets that only the best trained and most experienced age regression hypnotists know. For example, did you know that sometimes anger uncovered in an age regression session should not be removed in that session? Did you know there are some things that you can do with it that is much more powerful, both in the short and long run. Do hypnotherapy this way and it is like changing lead into gold! Watch, listen and learn!
Important links for this video:
Remember to get instant access to over 400 fun and informative hypnosis training videos like this one by going to by becoming a VIP member of the site. It's free.
Leave us a comment and let us know what you think. Like I have mentioned before, we always want to hear your feedback, questions and topic ideas.
Let's do GREAT things together!
Cal Banyan
PS… More Important Links & Info: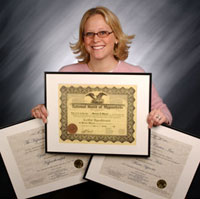 Make sure you check out our upcoming courses and get in on any early registration discounts that apply! Early registration discounts don't last forever. Get world class training onsite in our classroom or participate live online from your home or office!

Visit Brenda's webpage for information about having sessions with Brenda Titus. Or give our office a call. We are happy to answer your questions. Brenda is a first rate hypnosis professional who provides you with caring and confidential sessions.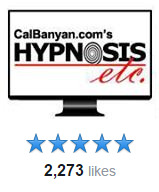 Do you "like" our videos?
"Fan" us on our Facebook page at www.Facebook.com/hypnosisetc.
We place more "gold" there on a regular basis. Join the conversation!

"BE a VIP" FREE INSTANT ACCESS TO ALL OUR HYPNOSIS, ETC. VIDEOS Get a super easy linked list of all Hypnosis, Etc. training videos!
VIP Membership is free – Click Now!

Become a member of www.OurHypnoSpace.com! It's free and fun professional networking! Use the "Ask Cal" Group on www.OurHypnospace.com to ask questions and suggest topic ideas for the Hypnosis, Etc. show!