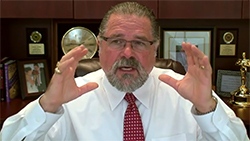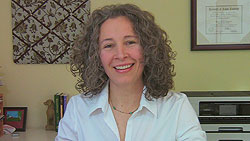 Can You Adopt a Successful Personality?
What Does Kaizen and Hypnosis Career Success Have to Do with Each Other?
She is Not "The Boss of You" But You Need Her! Find Out Who That Is!
Of course, you want more than initial success! We all want to have a career in hypnosis that is sustained and continues to grow. Right?
Welcome back! Erika is back with me for this new hypnosis training video here on www.CalBanyan.com! Watch this new video and see how Cal does it, and how Erika is planning to set up her career for ongoing sustained success.
How can you stay successful for the long term?
Erika, starts off sharing that she likes to set goals that challenges herself, but, she knows there is more to it than that, so she asks me, "Cal, how do you do it, and continue to have success over the years? I want to learn from you, someone who has been successful in the career of hypnotherapy for almost 19 years."
In this video, I give it to her straight and let you all in on my ongoing success strategy as well, at least as much as I can in a 20 minute video.
Below is a list of some of the things I cover in more detail in this video.
I had to adopt a successful personality.
I came up with the philosophy of "Gold In, Gold Out" and I live by it.
The two most important books, The E-Myth and the 7 Habits of Highly Successful People.
I prioritize my time always focusing on what is "important, but not urgent".
Subscribe to podcasts that I will receive automatically.
Remember to subscribe to this free hypnosis training video series and get notified when new videos are ready for you (Gold In, Gold Out).
Find models of sustained success and learn from them.
Focus on helping others and you will be inspired with new ideas.
Don't just learn (Gold In) you must take action (Gold Out).
Have an accountability partner.
Go to the National Guild of Hypnotists' Convention for more Gold In, and meet other hypnotists.
We cover a lot of great info in this hypnosis training video for this week. *Remember you can get notified of each new video as soon as it is posted by clicking on the big red "Become a VIP Member button below, or send a blank email to videos@calbanyan.com. Keep this "Gold" coming in automatically. You can also subscribe on iTunes.
Do you like our videos? "Fan" us on our Facebook page at www.Facebook.com/hypnosisetc so we can keep the conversation going. We place relevant posts there almost every day. Also as I mentioned before, Throwback Thursday is the best because we re-post some of our very best evergreen videos from our library!
Let's do GREAT things together!
Cal Banyan
PS: Use the "Ask Cal "Group to pose questions and suggest topic ideas for the Hypnosis, Etc. show!
Quick reminders…
Important Links from the Program