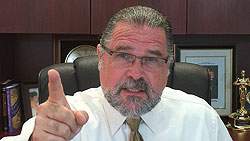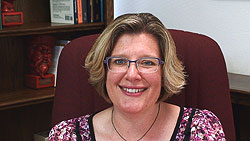 Don't Let TMI (Too Much Information) Sabotage Your Sessions!
How to Overcome Client Embarrassment Due to Self-Disclosure
How "Normalizing" Past Events Brings Provides a Sigh of Relief & Greater Success!
This episode if Hypnosis, Etc. is dedicated to answering some really great hypnotherapy questions that were sent into us.  I really appreciate you all sending in questions like these because as we answer them, we give you some really practical "nuggets" that you can benefit from right away. To leave a question for us, just post it in the Comments area below!
Okay, now click the play button and we will get started… Oops, one last thing, if you want to help others to benefit from this and all the other videos we have published so far, please use the like and share buttons on this page.  It really helps, and now… On with the show!


Questions and Some Mighty Fine Answers: 
When I prepare my clients for sessions should I give them an overview of what I am planning to do with them in the session?
No, no, no!  Unless you are planning on restricting your practice of hypnosis to giving your clients warm and fuzzy suggestions in the session, don't tell them about the techniques you are planning on using in the session.  Watch this video, I'll let you in on a secret or two and you will discover why we keep that information to ourselves!
What should I do if my client emerges herself from hypnosis because she just revealed something embarrassing?  Should I help her to be less embarrassed before proceeding?  If so, what is the best way?
Brenda and I let you in on how you can take a situation like this and turn it around completely so that it works for the benefit of the client.  This works so well, you and your client might even be glad that she emerged feeling embarrassed!  Then we show you how to both eliminate the embarrassment and help your client to feel so good about letting that information out, that your client will probably be even more likely to be more forthcoming in her sessions. This wilingness to self-disclose is essential to nearly all advanced hypnotherapeutic techniques such as age regression and parts work.
Brenda and I hope you liked this video, and we would love to see you in class.  Brenda is an Assistant Trainer for students taking our live courses.  She coaches students during practice time and also does some coaching in class.  Check out our upcoming classes below.
Upcoming Training Courses with Cal
Hypnosis & Hypnotherapy Certification Course – NGH Approved Banyan Hypnosis Certification Super Course, 10 Days in Tustin, California, at the Banyan Center.  Click for the details
"Week of Power" – Advanced Hypnosis & Hypnotherapy Certification Course – Designed for those already certified in hypnosis and/or hypnotherapy.  This is a skills and confidence building course that takes up where you other courses left off, or just let you down.  This 7-day course teaches you 5-PATH® and 7th Path Self-Hypnosis. Click for information about this course.
IMPORTANT OPTION!  You Can Take Our Courses Live Online – Yes, You Can Be a Student in Our Live Courses from Virtually Anywhere!
That is right; if you have a good Internet connection, you can get the best seat in our classroom without leaving your home or office.  This is a huge savings in time and money. Click for more information.

Click the "BE a VIP" button for FREE INSTANT ACCESS Get a super easy linked list of all Hypnosis, Etc. training videos! There is no better way to get started accessing all these videos. VIP Membership is free – Click Now!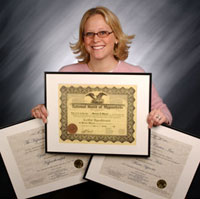 What our grads say about our courses (feedback & recommendations) Questions? Call us at 469-969-2176 or 800-965-3390.
Thank you to all of our fans from around the world! Continue to follow us on Facebook to receive updates on what's going on between each

episode and to give your input as well. If you haven't done so already, check us out and "Like" us on www.facebook.com/hypnosisetc. Thanks a whole lot for sharing us with your friends as well!