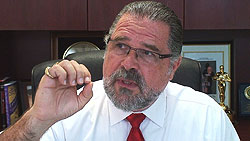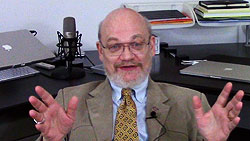 Using "Word of Mouth" and Medical Hypnosis to Build Your Practice
Prosper by Providing Premium and Low Cost Options for Clients
Dealing with Special Considerations When Working With Medical Clients
I'm back once again with my very special guest, Dr. Rev. C. Scot Giles, whom I believe to be one of the smartest and most dedicated individuals in our profession of consulting hypnotism. He is going to tell you more about how you can prosper as a hypnosis professional by working in a medical environment.


Here are links to Scot Giles' previous two episodes here on Hypnosis, Etc:
Scot reveals some very important things for you to consider if you want to work in medical environments, including why it may not be for you, or what kinds of things you may have to work on personally to prepare yourself.
He also gives you an inside look at different monetary factors such as how to match services with potential clients.  He discusses three levels including premium, low cost and free services.
Another challenge is dealing with life changing, and life ending medical issues.  This can cause a personal problem when clients that you care about die or experience negative life changing outcomes.  He talks about how to handle these kinds of challenges.
There is also a very interesting discussion about how the "Baby Boomers" are going to affect both the practice of medicine and the profession of hypnosis.  The outcome is that our practice of hypnotism is going to expand a great deal in the next 20 years or so.
Finally, you will receive some very valuable advice about how to work in a complementary fashion with medical professionals.  We stress how important it is that you work in a humble, respectful and truthful approach.  This is especially true when holding out our credentials and we advise against seeking "alternative", "PhDs" or "Doctorates in Clinical Hypnotherapy" and things of that sort which are not true academic degrees.  Holding out such "credentials" will not hold up in medical environments.
NOTE:  In case you didn't catch my previous episode let me tell you that Scot is a Board Certified Chaplain and a Certified Instructor with the National Guild of Hypnotists. His hospital-affiliated practice focuses on medical hypnotism and he is especially well-known around the country for his work with cancer patients. Scot is a member of the Advisory Board of the National Guild of Hypnotists where he carries the Legislation and Governmental Concerns Portfolio. Scot has received most of the awards offered by the Guild, including the Rexford L. North Award for Lifetime Achievement and the Ormond McGill Chair Award. In 2006, the NGH elevated him to the status of a Board Certified Diplomat. He is among the first inductees into the Order of Braid, an international Honor Society for Hypnotism.
Upcoming Training Opportunities with Cal
Hypnosis & Hypnotherapy Certification Course – NGH Approved Banyan Hypnosis Certification Super Course, 10 Days in Tustin, California, at the Banyan Center.  Click for the details
"Week of Power" – Advanced Hypnosis & Hypnotherapy Certification Course – Designed for those already certified in hypnosis and/or hypnotherapy.  This is a skills and confidence building course that takes up where you other courses left off, or just let you down.  This 7-day course teaches you 5-PATH® and 7th Path Self-Hypnosis. Click for information about this course.
Take Our Courses Live Online – Be a Student In Our Course from Anywhere!
That is right; if you have a good Internet connection you can get the best seat in our classroom without leaving your home or office.  This is a huge savings in time and money.  Click for more information.

Click the "BE a VIP" button for FREE INSTANT ACCESS Get a super easy linked list of all Hypnosis, Etc. training videos! There is no better way to get started accessing all these videos. VIP Membership is free – Click Now!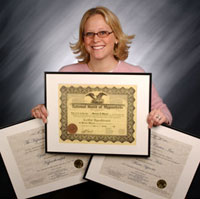 What our grads say about our courses (feedback & recommendations) Questions? Call us at 469-969-2176 or 800-965-3390.
Thank you to all of our fans from around the world! Continue to follow us on Facebook to receive updates on what's going on between each

episode and to give your input as well. If you haven't done so already, check us out and "Like" us on www.facebook.com/hypnosisetc. Thanks a whole lot for sharing us with your friends as well!