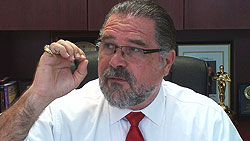 Is Hypnotism Expanding Faster as a Profession than Psychotherapy?
What is "Rent Chasing" and How Did It Almost Put an End to Professional Hypnotism?
Did the American Medical Association Really Try to Put an End to Professional Hypnotism?
3 Things That You Must Do to Ensure Our Future as Professional Hypnotists

I'm back with a very special guest, Dr. Rev. C. Scot Giles, whom I believe to be one of the smartest and most dedicated individuals in our profession of consulting hypnotism.  Scot is a Board Certified Chaplain and a Certified Instructor with the National Guild of Hypnotists.   His hospital-affiliated practice focuses on medical hypnotism and he is especially well-known around the country for his work with cancer patients.   Scot is a member of the Advisory Board of the National Guild of Hypnotists where he carries the Legislation and Governmental Concerns Portfolio.   Scot has received most of the awards offered by the Guild, including the Rexford L. North Award for Lifetime Achievement and the Ormond McGill Chair Award.  In 2006, the NGH elevated him to the status of a Board Certified Diplomat. He is among the first inductees into the Order of Braid, an international Honor Society for Hypnotism.


In this episode of Hypnosis, Etc., Scot covers the topic of "The Future of the Profession of Hypnotism and Hypnotherapy; Challenges and Opportunities.  He gets right into it providing us with a very important look at how other professional organizations such as the AMA and APA have attempted to eliminate the practice of professional hypnotism by those who are not licensed in their particular professions.  He gives you an inside look at how the National Guild of Hypnotists and his efforts have removed much of that threat, and as a result, we are now a separate and distinct profession.
Next, you will discover what you can do in your practice and in your marketing of your practice to help insure the future of our profession.
As a kind of bonus, Scot shares insights on a very practical service that hypnotists can provide in a medical environment that is of great assistance to patients and their surgeons.
Finally, and most importantly, Scot lets you in on the 3 things that you can do as a professional hypnotist to help guarantee your continued practice of hypnosis and hypnotherapy, as well as to help our profession to grow.
Important Information and links:
Get the NGH Code of Ethics and the Standards of Practice by going to www.NGH.net.
Learn more from Scot Giles by going to his website, www.CSGiles.org.
Scot will be speaking at the National Guild of Hypnotists Convention.  Here are his talks and workshops.  Go to www.NGH.com for information on enrollment.
See Cal at the NGH Convention in August!
Hypnotic Age Regression Certification Course.  Post-convention Monday and Tuesday
The Universal Patter Script!?!—Is it Possible That One Script Could Do It All?, 1 hr. free talk.
Essentials of Mastering Age Regression—Hypnotic Age Regression Work Builds Your Practice And The Profession!, 2 hr. seminar.
If you wish to attend either Scot's or Cal's presentation at the NGH convention, we highly recommend that you call and reserve your spot.  Both speakers regularly fill their rooms!
Here's the new E-zine Article:
Top 10 Ways Teaching Community Education Classes Can Grow your Hypnosis Practice
by Erika Flint
Starting a career as a hypnosis professional last year I knew teaching classes would play an important role in my work because I enjoy sharing expertise with other people. But getting started teaching a new subject can take time and energy because it's not easy to fill a classroom overnight.

Click the "BE a VIP" button for FREE INSTANT ACCESS Get a super easy linked list of all Hypnosis, Etc. training videos! There is no better way to get started accessing all these videos. VIP Membership is free – Click Now!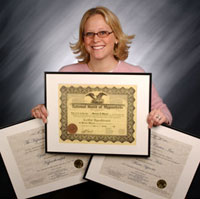 What our grads say about our courses (feedback & recommendations) Questions? Call us at 469-969-2176 or 800-965-3390.
Thank you to all of our fans from around the world! Continue to follow us on Facebook to receive updates on what's going on between each

episode and to give your input as well. If you haven't done so already, check us out and "Like" us on www.facebook.com/hypnosisetc. Thanks a whole lot for sharing us with your friends as well!