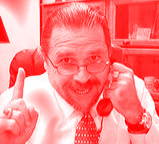 I want to thank everyone who was on the teleseminar with me, especially those who asked questions and commented on their success with 5-PATH®. Your success stories were amazing!
Red Hot News: The whole seminar was recorded and available now. I think I managed share more important free information and insider tips than I think I've ever covered in such a short period of time. Here's a link to the recording, www.budurl.com/banyan2011.
Here is some of what we covered:
What it REALLY takes to become a Hypno-1%er™, the best of the best in the profession.

Reveal the 5 questions you must ask during an age regression to be the best of the best and get permanent results.

The exact order that the most powerful hypnotic techniques must be used for almost "magical results".

How to confirm that you have the real cause of the problem when doing an age regression session and how to go beyond merely neutralizing it!

How to create "hyper-suggestibility" in your sessions and create long lasting change, even permanent change.

Plus, you will learn the one client issue that will stop you and your client's success in its tracks and what you can do to easily overcome it!

Much, much more!
Here is a link to the recording. AND, If you listen all the way to the end, you get some valuable bonuses: 2 audios on "How to do Direct Suggestion Right" ($29.95 value), AND information on how to do the 8 Word and 3 Word Induction!
Oh, and you can get NGH CEUs for listening to. Enjoy this recording and please pass it on to your hypno-friends.