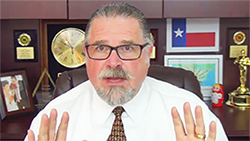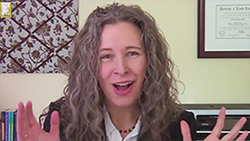 Erika Reveals How She Went Full Time as A Hypnosis Professional
How and Why She Became a Certified Professional Hypnosis Instructor
Erika Surprises Everyone, "You Don't Have to Be Ready to Take That Next Step!"
Hello Hypnotists!
Finally – Erika shares her success story! Discover how Erika went from classroom to full time seeing hypnosis clients in just one year! Then went on to be a professional presenter and author!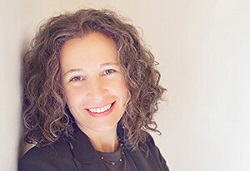 Erika went from being a software engineer in Silicone Valley, California to becoming a successful hypnotist in Bellingham, Washington. Though her software career was very successful, she felt that it was not fulfilling. With some research, she found hypnosis and she immediately recognized that hypnosis lets us know what is really going on inside of us and then enables us to do something about it.
Her first training that she had, stoked her interest but was not sufficient to get her started in the profession. She did some research, talked to hypnotists in her area and got the recommendation that if she wanted to be successful in the profession "you must learn 5-PATH®". So, she got online and got the 5-PATH® 2.0 DVD set. She studied it and it gave her what she needed to get started.

Click to Play Audio-Only Version
After just two days studying the 5-PATH® 2.0 DVD set she knew that she had enough to get started! She put an ad in Google Adwords and had a client the very next day!
She realized that she did not need to master all of 5-PATH® to get started. 5-PATH® is made up of 5 phases, so as soon as she understood the first phase, she was ready to do the work. She realized that after that first session with her client, she had a week or so (until next session) to get into the video program and learn the second phase. This concept gave her both the immediate confidence and competence she needed.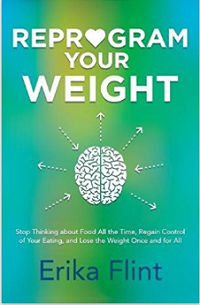 She continued through the course and consistently began seeing clients. And, now she has gone on to receive awards in the profession, became a speaker at the NGH convention and Solid Gold Weekend, and recently became a writer for that NGH Journal of Hypnotism!
The next milestone for her was going to her first National Guild of Hypnotists convention where she "found her people". She met me, and did her first interview on the Hypnosis, Etc. podcast program. Shortly after that, she was one of my regular co-hosts.

Watch this new hypnosis training video now and learn how Erika went full time in the profession:
How Erika established her first office.
How Erika replaced her software engineer income in 12 months.
How and why Erika became a professional hypnosis instructor.
How she decided to write a book, Reprogram Your Weight.
Why Erika says, "you don't have to be ready to take that next step!"
How Erika has used multiple mentors to get to success fast!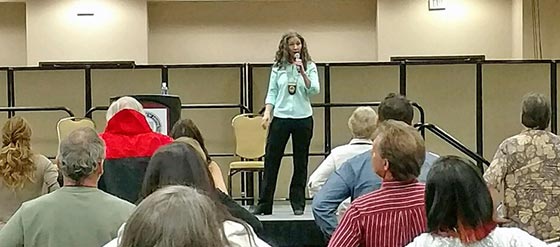 Look what Erika is doing now! Now Erika is doing live events to promote her book, has written another book, is speaking at the National Guild of Hypnotists convention this year! Come to the convention and meet with Erika and me this year.
Erika wants you to know that the world needs you! Get the best training you can get and get excited about hypnosis or hypnotherapy and step into your new role as a hypnosis professional!
To learn more about Erika, her services, book or courses go to www.CascadeHypnosisCenter.com.
QUESTIONS FOR ERIKA? USE THE COMMENTS SECTION BELOW
Make sure you become a VIP member so that you can get all of our podcasts. We will send you a note each week letting you know when a new hypnosis training video has been posted and we will send you a link to a page with every podcast listed.
BIG ANNOUNCEMENTS
The Banyan Hypnosis Center Is Now Located In DALLAS, TEXAS & WE ARE FULLY OPERATIONAL. We are able to take your orders for training materials and register for our upcoming hypnosis certification courses.
Upcoming Professional Hypnosis Certification Courses with
Cal Banyan in Dallas! State Licensed Accredited Instructor

It Is Easier & More Affordable Than Ever to Take Our Certification Courses
We Have A NEW Payment Plan Available!

It is now easier than ever to afford and enter into our profession with Banyan Certification or to advance in the profession by taking the Banyan Advanced Hypnosis Certification course by choosing to pay for your course either with one payment or by selecting the "4 Payments" option during checkout! It is very safe, secure and simple.


Three Recent Graduating Classes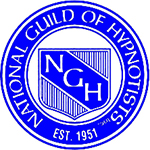 Let's get together at the National Guild of Hypnotists Convention in Marlborough, Massachusetts, August 11-13, 2017! It is the largest and friendliest hypnosis event in the world!
I want to meet you in person. AND, I will be speaking and teaching on the following topics:
I will be speaking and teaching on the following topics:
"Quantum Leap" Hypnosis Success With A Systematic Approach—5-PATH®! (1 hour)
Essentials Of Mastering Age Regression — Hypnotic Age Regression Work Builds Your Practice And! (2 hour)
Age Regression Certification Course (3 Days Following the Convention!) – This is an amazing course recently extended to 3 days! Complete course description here, http://www.ngh.net/conv/2017/232.pdf
Remember to Become a VIP MEMBER OF THIS SITE – It's FREE – Let's stay in touch! Get instant access to all of Cal's FREE hypnosis training videos and get notified when new videos are published. Click Here Now.
If you are new to the website and videos, Start Here "The Truth about the Hypnosis Profession!"
Please tell your hypno-friends about these free hypnosis and hypnotherapy training videos. Thanks!
Let's do GREAT things together!
Cal Banyan
What Do You Think of this Video?
Scroll Down to Leave a Comment Below