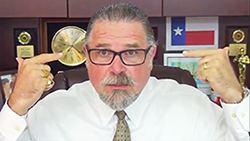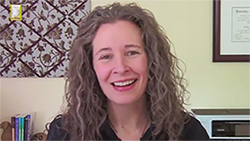 How To Conduct Excellent Hypnosis Sessions In Noisy Environments
How To Deal with Coughing During Your Hypnosis Session
How To Make Interruptions Actually Increase the Quality of Your Session!
Hello Hypnotists!
Sooner or later you are going to find that your session gets interrupted by outside noises and other interruptions! This new hypnosis training video gives you the insider info on how to handle them like a pro!
But, first I want to congratulate Erika Flint, our co-host, for becoming a writer for the National Guild of Hypnotists, Journal of Hypnotism! She joins Celeste and me as writers for one of the most important professional hypnotism journals. This important journal is just one reason why every serious hypnosis professional should be a member of the National Guild of Hypnotists!

Click to Play Audio-Only Version
Here are just some of the techniques we will cover in this new hypnosis video so that you can handle interruptions like a pro!
How to handle loud conversations outside of your office
How to handle midsession bathroom breaks
How to handle noises from heating and air conditioning
How to handle it when you have to cough
How to handle anticipated interruptions
How to handle it when your client's phone rings
How to use natural pleasant sounds around to deepen hypnosis
How to use a rapid-speak technique to mask background sounds.
In reality, these outside disturbances just don't bother your clients that much when you handle them like a pro!
Insider tip: Two great inductions that you can get rapid and instant hypnosis:
Make sure you become a VIP member so that you can get all of our podcasts. We will send you a note each week letting you know when a new hypnosis training video has been posted and we will send you a link to a page with every podcast listed.
BIG ANNOUNCEMENTS
The Banyan Hypnosis Center Is Now Located In DALLAS, TEXAS & WE ARE FULLY OPERATIONAL. We are able to take your orders for training materials and register for our upcoming hypnosis certification courses.
Upcoming Professional Hypnosis Certification Courses with
Cal Banyan in Dallas! State Licensed Accredited Instructor

It Is Easier & More Affordable Than Ever to Take Our Certification Courses
We Have A NEW Payment Plan Available!

It is now easier than ever to afford and enter into our profession with Banyan Certification or to advance in the profession by taking the Banyan Advanced Hypnosis Certification course by choosing to pay for your course either with one payment or by selecting the "4 Payments" option during checkout! It is very safe, secure and simple.


Three Recent Graduating Classes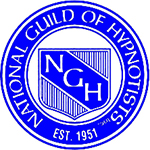 Let's get together at the National Guild of Hypnotists Convention in Marlborough, Massachusetts, August 11-13, 2017! It is the largest and friendliest hypnosis event in the world!
I want to meet you in person. AND, I will be speaking and teaching on the following topics:
"Quantum Leap" Hypnosis Success With A Systematic Approach—5-PATH®! (1 hour)
Essentials Of Mastering Age Regression — Hypnotic Age Regression Work Builds Your Practice And! (2 hour)
Age Regression Certification Course (3 Days Following the Convention!) – This is an amazing course recently extended to 3 days! Complete course description here, http://www.ngh.net/conv/2017/232.pdf
Remember to Become a VIP MEMBER OF THIS SITE – It's FREE – Let's stay in touch! Get instant access to all of Cal's FREE hypnosis training videos and get notified when new videos are published. Click Here Now.
If you are new to the website and videos, Start Here "The Truth about the Hypnosis Profession!"
Please tell your hypno-friends about these free hypnosis and hypnotherapy training videos. Thanks!
Let's do GREAT things together!
Cal Banyan
What Do You Think of this Video?
Scroll Down to Leave a Comment Below