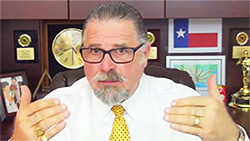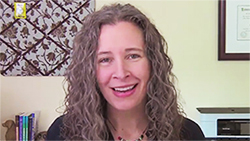 Secrets On How to Handle Clients Who Struggle After A Session
Ensure There Are No "Bad Weeks" for Hypnosis Clients
Cal Presents A DEEP Insider Secret to Age Regression Success!
Hello Hypnotists!
I hope you enjoyed the Mega 500th Episode with Celeste, Brenda, Erika and me last week. . If you missed it, here is a link to episode 500!
There is no such thing as a bad week for our hypnosis clients, and in this episode, Erika and I tell you why. That's right, even if your client insists it was a "bad" or "disappointing" week.

Click to Play Audio-Only Version
FIRST, SOME BIG ANNOUNCEMENTS – THEN
BACK TO THE PROGRAM BELOW THAT
The Banyan Hypnosis Center Is Now Located In DALLAS, TEXAS & WE ARE FULLY OPERATIONAL. We are able to take your orders for training materials and register for our upcoming hypnosis certification courses.
Upcoming Professional Hypnosis Certification Courses with
Cal Banyan In Dallas!

It Is Easier & More Affordable Than Ever to Take Our Certification Courses
We Have A NEW Payment Plan Available!

It is now easier than ever to afford and enter into our profession with Banyan Certification or to advance in the profession by taking the Banyan Advanced Hypnosis Certification course by choosing to pay for your course either with one payment or by selecting the "4 Payments" option during checkout! It is very safe, secure and simple.


Three Recent Graduating Classes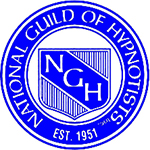 Let's get together at the National Guild of Hypnotists Convention in Marlborough, Massachusetts, August 11-13, 2017! It is the largest and friendliest hypnosis event in the world!
I want to meet you in person. AND, I will be speaking and teaching on the following topics:
"Quantum Leap" Hypnosis Success With A Systematic Approach—5-PATH®! (1 hour)
Essentials Of Mastering Age Regression — Hypnotic Age Regression Work Builds Your Practice And! (2 hour)
Age Regression Certification Course (3 Days!) – This is an amazing course recently extended to 3 days! Complete course description here, http://www.ngh.net/conv/2017/232.pdf
AND NOW – BACK TO THE PROGRAM – NO BAD WEEKS…
Sooner or later it happens to every hypnosis professional… Your client comes into your office and starts complaining about how poorly she did last week. She may feel defensive, frustrated or even sad.
In this video, we let you know how to handle just these kinds of situations and turn them into something very positive.
How to put your client at ease instantly.
How to turn their frustration into hopefulness revealed!
How to turn this into an "opportunity" for your client!
Discover why it is better now than later!
The secret to normalizing these kinds of "disappointing" weeks!
Plus, some age regression insider / advanced perspectives!
This episode has so much in it, you will have to watch it three times to absorb it all!
Remember to Become a VIP MEMBER OF THIS SITE – It's FREE – Let's stay in touch! Get instant access to all of Cal's FREE hypnosis training videos and get notified when new videos are published. Click Here Now.
If you are new to the website and videos, Start Here "The Truth about the Hypnosis Profession!"
Please tell your hypno-friends about these free hypnosis and hypnotherapy training videos. Thanks!
Let's do GREAT things together!
Cal Banyan
What Do You Think of this Video?
Scroll Down to Leave a Comment Below