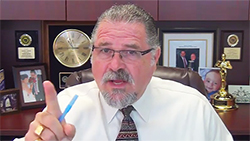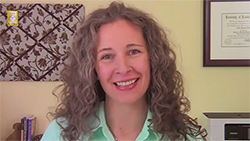 How to Defeat the Well-Meaning "Supporter Saboteur"!
It is Bizarre How Family and Friends Keep Clients from Success
We Show You How to Spot and Fix These Hidden Problems
Hello Hypnotists!
Erika and I are back from the NGH Convention and it was a blast!
Erika received the 5-PATH® IAHP 1%ers Award in recognition of her leadership in the profession.
I was fortunate to get two different awards while I was in Marlborough, Massachussetts for the convention. The first I accepted was at our 5-PATHers Awards Dinner at the convention which was a Delta shaped award recognizing my contribution to the development of the 5-PATH® International Association of Hypnosis Professionals, and then I received the Ormond McGill Award (Chair) at the NGH Awards Banquet after being nominated by the attendees as "Best-of-the-best 2015 Convention Presenters"!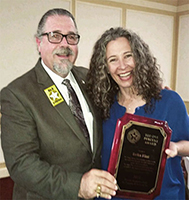 Erika Receiving the 5-PATH® IAHP Top One Percent Award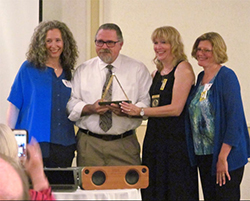 Receiving the "Delta Award" with Erika, Celeste and Brenda (Co-Hosts)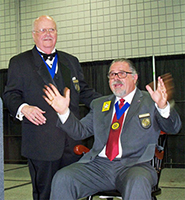 Receiving the Ormond McGill Award (Chair) from Dr. Dwight Damon, President, NGH
Dealing with the "supporter saboteur"
Erika brought this topic to the Hypnosis, Etc. program. Did you know that there is a "saboteur" at work in some of your hypnosis sessions? This sneaky saboteur can slowdown or even kill your client's success!
First, you have to identify the saboteur and then you have to stop him or her before your hypnotherapy sessions are sabotaged!
This saboteur is sometimes a well-meaning saboteur who comes in the form of a spouse, significant other, or family member who wants to help. Sometimes they push clients into your hypnosis office before they actually want to make the change.
Sometimes your client can have an inner saboteur who wants to fail! That is right, some hypnosis clients actually WANT to fail, and we will show you how to deal with this covert operant!
By the way, if you are reading and watching this video anywhere besides www.CalBanyan.com, I recommend you go there now so you can get everything, including hundreds of free hypnosis training videos!
BIG IMPORTANT ANNOUNCEMENTS!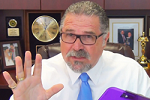 Tuition increase of $500 starts NEXT year (2017).
Enroll for one of this year's courses to save $500!
No online training NEXT YEAR – 2017! Enroll now!
Enroll now if you are interested in this option!
Click to Get instant access to all these videos now! They are FREE!
Ready to become one of the best of the best in the profession, check out my course schedule (and save when you enroll for a 2016 course)!
It does not matter if you have 0 hours of training, or 1000 hours of training and you have seen a 1000 clients, you can get to the next level, and become a true Hypno-1%er the best of the best.
If you are watching this video anywhere other than www.CalBanyan.com you want to go there now because we have many more free videos for you there.
Let's do GREAT things together!
Cal Banyan
Scroll Down to Leave a Comment Below