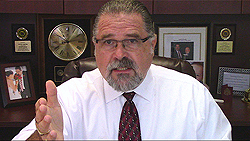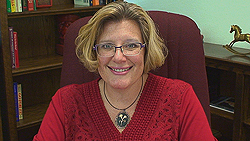 Cal Shares His New Insights On What Success In the Profession Means to Him
Brenda Reveals Valuable Hypno-Nuggets from the NGH Convention
How to Make Sure You Stay On Track to Success with "Gold In – Gold Out"
We are back from the latest and greatest hypnotist convention, the National Guild of Hypnotists convention and we share with you some "Gold Nuggets" that really stood out for us and ensure we will be back year after year.

But first… Remember, you can get notified as soon as we publish the next new video! Click VIP! Its' FREE Get instant access to all my Hypnosis, Etc. program videos (literally hundreds of videos!). You will never miss an episode and you don't have to come looking for them. It's a "no brainer"! Get all of my free hypnosis training videos each week on www.CalBanyan.com.
AND now back to our hypnosis training video for this week…
Special Announcement – Congratulations goes out to Celeste Hackett and Maureen Banyan! Their consistent efforts and commitment to both the profession of hypnotism and the National Guild of Hypnotist was recognized at this latest NGH convention. They were both entered into the Order of Braid.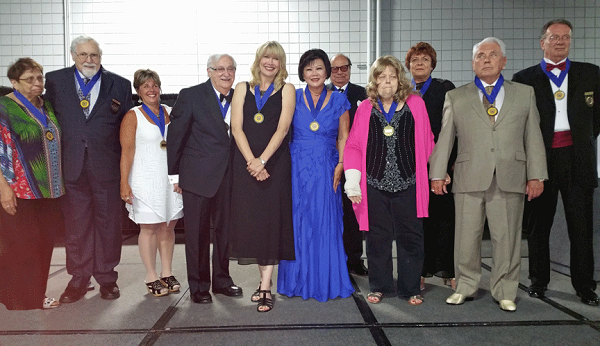 Celeste Hackett (black dress) and Maureen Banyan (blue dress) are in the center of the stage. They are
surrounded by Order of Braid Council Members and other new inductees.
The NGH describes the Order of Braid as "The Order of Braid designation is the centerpiece of the NGH Awards System and recognizes a lifetime of outstanding achievement, dedication, and service."
Brenda and I brought back so much from the convention! Here are some of the biggest "Gold Nuggets" that we wanted to share with you about the advantages of making these kinds of professional commitments, such as, going to the NGH Convention and upcoming Solid Gold Weekend!
It's "Gold Nugget" Time Watch this new video here on www.CalBanyan.com and you will get all the details outlined below.
Nugget – I share how success to me also means finding and bringing talented and motivated hypnosis professionals into the spotlight.

Nugget – 5-PATH® is an open system, as you learn more complementary techniques, they can be "plugged into" 5-PATH®.

Nugget – Hypnosis professionals are an amazing group of people, who are friendly and very supportive.

Nugget – The NGH Convention is probably the best place to take the BCH exam.

Nugget – "Gold In – Gold Out" continues as you commit to going to the NGH convention.

Nugget – Experiencing live trainings is completely different from just reading a book!

Nugget – Investing in yourself pays off with greater client success. Get NGH Certified by taking a Banyan Certification Course.

Nugget – Now is the time to set your intention for the coming year. Commitment is the key to success

Nugget – It continues with the Solid Gold Weekend in Las Vegas! Let's meet in Las Vegas in 2016!
Yes, today's hypnosis training video was a bit of a "feel good" video, filled with inspiration and insights for you. We hope it will move you to action!
Next week, we go into how to actively develop a meaningful and highly profitable career path in our profession of hypnotism. I think it will surprise you. So remember to check back or become a Click VIP! Its' FREE – and we will send you a note each week when the latest video is available plus instant access to all the videos so far. Enjoy!
Now what? If you have a question or comment, please write to us in the comment section below. We love feedback and ideas! Also, "Like" us on facebook at www.facebook.com/hypnosisetc and get in on the conversation! Thanks!
Enjoy this video and pass it on!
Cal
THE Future… Your Future… Get 5-PATH® Certified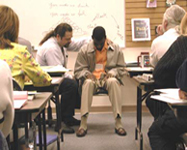 October, 2015 – Be in my NGH Approved Banyan Hypnosis / Hypnotherapy Certification Super Course! Remember to check out my upcoming class schedule here on this site to see when my next classes are and see if you can get in on the early registration discounts. Then I'll see you in class. YES, you can take this course live online!
Get more, get connected and spread the word!

Do you "like" our videos? "Fan" us on our Facebook page at www.Facebook.com/hypnosisetc. Get in on the conversation and we place more "hypno-gold" there on a regular basis. Share us with your hypno-friends! Thanks!

Become a member of www.OurHypnoSpace.com! It's free and fun professional networking! Use the "Ask Cal" Group on www.OurHypnospace.com to ask questions and suggest topic ideas for the Hypnosis, Etc. show!

FREE INSTANT ACCESS TO ALL OUR HYPNOSIS, ETC. VIDEOS Get a super easy linked list of all Hypnosis, Etc. training videos! VIP Membership is free – Click Now!