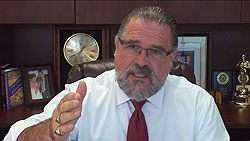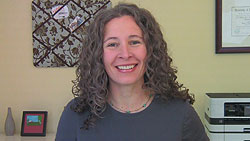 Be a Hypnopreneur™ & Grow Your Business
Cal & Erika's Very Different Approaches to Evaluating Progress & Setting Goals
Ready, Fire, AIM! Helps to Keep Cal Ahead of the Pack!
Yes! Erika and I are back with this episode of our hypnosis training video series on www.CalBanyan.com and we reveal our own "hypnopreneurial" approaches to managing and growing our hypnosis practices in the coming year!
In this video we focus on being an entrepreneur, or as I like to call it the Hypnopreneur™ that builds a hypnosis practice. This is an ongoing process that is different depending on the nature of your hypnosis office and where you want to be in the future, specifically for this episode, the coming year.


With that in mind Erika and I discuss our two approaches. There are some curious differences and some overlap.
Erika stresses a year-end review to evaluate success so far and to determine what she wants to do in the future. She says that this reminds her of some of the amazing things she's done and has accomplished in her hypnotherapy practice.
She goes on to reveal how it motivates her to set bigger and better goals for the coming year. I add more insights and let you in on how my approach is different. However I stress that it is perfectly fitting that we would have these two different approaches. Your approach may need to be more like Erika's than mine.
Erika briefly takes you through how she set up her plan for success for the next year, such as getting more clients, scheduling classes, and so on.
She also reveals insights that she has learned from this approach that has made a profound effect on how she runs and continues to grow her hypnosis practice.
Erika and I are at two very different stages of development in our hypnopreneurial process with our businesses. We discuss that and cover the following points and more.
How to benefit by assessing your progress in the past year.
How to use that for motivation and direction for next year.
How Cal manages his projects all during the year.
How flexible do you have to be with your future plans.
Learn about Cal's "Ready, Fire, AIM" approach that keeps him moving forward faster than most.
As you watch or listen to the free hypnosis training video I hope you will be inspired to move forward more effectively in the future. "Shift" into a being a Hypnopreneur™ because it takes more than hypnotherapy skills to be able to help others. You need to be an effective business owner as well.
Important Links from the Program
Become a Hypno-1%er, the best of the best in the profession!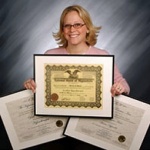 Join Cal Banyan & Brenda Titus In Class! Get the highest quality accelerated hypnosis certification courses available, all taught by Cal Banyan himself at the Banyan Hypnosis Center in Tustin, CA. Enroll in either our NGH Approved Banyan Hypnosis / Hypnotherapy Certification Course, or our Week of Power Advanced Hypnotherapy Certification Course. More info. below.

Hypnosis & Hypnotherapy Certification Course – NGH Approved Banyan Hypnosis

The "Week of Power" – Advanced Hypnosis & Hypnotherapy Certification Course –
Designed for those already certified in hypnosis and/or hypnotherapy. This is a skills and confidence building course that takes up where you other courses left off, or just let you down. This 7-day course in Tustin, California teaches you 5-PATH® and 7th Path Self-Hypnosis®. Click for information about this course.
May 3 – 9, 2015 Live online available. Early registration discount still available for this class. Click to learn more or enroll.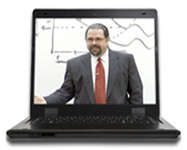 Yes, You Can Take My Courses LIVE ONLINE! Be a Student in Our Live Courses from Virtually Anywhere! It's like having the best seat in class from your home or office. Click for more information or call 469-969-2176 or 800-965-3390.