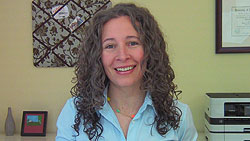 Do You Book More or Less Sessions During the Holidays?
How to Handle Secondary Issues Caused by the Holidays
Preparing Your Physical Office for the Holidays & More…
Are you ready for the Hypno-Holidays? By that I mean are you ready for the ways in which the holidays may affect your clients and potential clients? Watch this video and you gain some important insight on how the season affects your hypnosis practice.
Yes! Erika and I are back with this episode of our hypnosis training video series on www.CalBanyan.com that can help you and your clients do better during the holiday season.
We start off with Erika asking about how the season affects the number of calls we are getting. I provide some insights which are backed up by Erika's experience, in that the holidays can provide you with some more hypnosis session work, but it might be a surprise where those extra sessions will come from.
We cover some of the sources of holiday stress that can affect your existing or new clients such as having too much to do, dealing with relatives, finances and painful memories of the past associated with the season. And, that is just for starters.
I also mention that it can be interesting how you may be working with your client on the issue that brought them in to see you but now these holiday issues come up and how I have found it best to handle that.
Oh and there is the challenge of too much food and too much alcohol! We reveal how we handle those kinds of issues as well. The key is to keep them on track for what they came in for while at the same time, if there is a way, to also address these new holiday issues that come up. The key to do this is an advanced use of the "Segue".
Erika gives us even more tips on how to help clients with holiday stress! We also reveal how to provide a positive perspective on the holidays when the client is looking at then in a way that might make them fail, especially with things like excessive drinking or eating.
That is it for this year. Erika, Brenda and I will be thinking about you during this holiday. For us you are part of our hypno-family. Please feel free to leave a comment, and Erika and I look forward to seeing you in class very soon.
Links from the Program
Become a Hypno-1%er, the best of the best in the profession!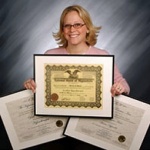 Join Cal Banyan & Brenda Titus In Class! Get the highest quality accelerated hypnosis certification courses available, all taught by Cal Banyan himself at the Banyan Hypnosis Center in Tustin, CA.
Hypnosis & Hypnotherapy Certification Course – NGH Approved Banyan Hypnosis Certification Super Course, 10 Days in Tustin, California, at the Banyan Center. Click for the details
"Week of Power" – Advanced Hypnosis & Hypnotherapy Certification Course – Designed for those already certified in hypnosis and/or hypnotherapy. This is a skills and confidence building course that takes up where you other courses left off, or just let you down. This 7-day course teaches you 5-PATH® and 7thPath Self-Hypnosis®. Click for information about this course.

May 3 – 9, 2015 Live online available. Early registration discount still available for this class.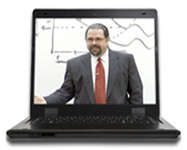 Yes, You Can Take My Courses LIVE ONLINE! Be a Student in Our Live Courses from Virtually Anywhere! It's like having the best seat in class from your home or office. Click for more information or call 469-969-2176 or 800-965-3390.

Click the "BE a VIP" button for FREE INSTANT ACCESS Get a super easy linked list of all Hypnosis, Etc. training videos! There is no better way to get started accessing all these videos. VIP Membership is free – Click Now!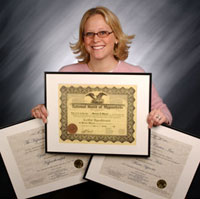 What our grads say about our courses (feedback & recommendations) Questions? Call us at 469-969-2176 or 800-965-3390.
Thank you to all of our fans from around the world! Continue to follow us on Facebook to receive updates on what's going on between each

episode and to give your input as well. If you haven't done so already, check us out and "Like" us on www.facebook.com/hypnosisetc. Thanks a whole lot for sharing us with your friends as well!