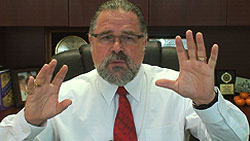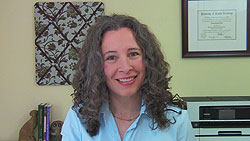 Can Hypnosis Be Used to Help People with Repetitive Thoughts?
What Could Be Causing This?  …And, How Can I Help them?
But, first…  Quick Note – Cal's NGH Approved Hypnosis/Hypnotherapy Certification Super Course Starts On October 13, 2014. Get Your Seat!  Schedule and Course Info Here
And now, back to our show…  Have you worked with a client with repetitive or "obsessive" thoughts?  Have you ever turned down such a potential client because you were not sure how to handle it?
I think I surprise Erika with my response to her question about helping clients with this complaint of repetitive thoughts.  I talk about two different reasons why this condition tends to manifest.  When you watch this video, you will learn how this kind of repetitive thinking often originates from either a problem in the subconscious mind that is seeking to be worked on, or it could be a distractor from emotional pain (as described in the book, The Secret Language of Feelings).


I also let you in on how having this fresh hypnotic perspective of the problem is just what your client needs, because: A) nothing else has helped, B) it gives them hope, and C) this is how the subconscious mind works and we can actually help them!
Watch this video and you will find out about Erika's unique idea about distracting clients from the distractor can be a great way to get started before you even get into the 5-PATH® work, or teaching 7th Path Self-Hypnosis®.
Finally, we cover some things that you can do with this client even before you formally begin the hypnosis part of the session to suggest different ways of thinking.
Recording this video inspired me to see if I can help those of you who have not yet really received the kind of training you needed to become a truly confident and competent hypnosis professional.  To do this I have just put together a big savings on our most comprehensive hypnosis certification package.  Check it out.  Oh, and if you want this package but have already purchased some of the items in the package.  Call us and we will remove those items from the package and recalculate the remaining items in the package at this exceptionally discounted rate.  Check it out.  If you haven't gotten the results you want to get yet when working with your client, move forward and make this important professional investment in yourself.  Don't be a "script-notist" or "hypno-wimp", step up professionally with this deluxe hypnotherapy distance learning package.  Keep reading…
Be a 5-PATHer, Banyan Hypnosis / Hypnotherapy Certification Distance Learning Course <!–- $650.00 OFF - This Week ONLY (Our Best Training Package)-->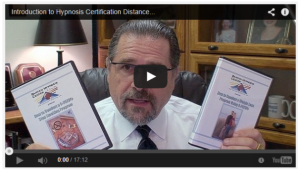 This is our complete distance learning course for certification.  No previous hypnosis certification is required to take this deluxe course.  The items in this course, if purchased separately are worth $2481.52.
  That is $2481.52 worth of my best training materials .By the way, this includes the new and expanded version of the Business Start-Up Pack – 2.1!  Call us if you have any questions:  469-969-2176 or 800-965-3390.
Links from this episode:
Join Cal Banyan & Brenda Titus In Class!  Upcoming Training Courses Below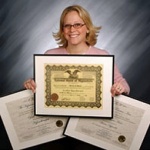 Get the highest quality accelerated hypnosis certification courses available, and taught by Cal Banyan himself at the Banyan Hypnosis Center in Tustin, CA.  No one surpasses the quality of Cal Banyan's course, and no one surpasses our student support upon graduation.  We also offer live online training where you can join right in with the live class from your own home or office if you have a good Internet connection.  Check out our schedule below.  Register right away and you may be able to get an early registration discount.
Hypnosis & Hypnotherapy Certification Course – NGH Approved Banyan Hypnosis Certification Super Course, 10 Days in Tustin, California, at the Banyan Center.  Click for the details
"Week of Power" – Advanced Hypnosis & Hypnotherapy Certification Course – Designed for those already certified in hypnosis and/or hypnotherapy. This is a skills and confidence building course that takes up where your other courses left off, or just let you down.  This 7-day course teaches you 5-PATH® and 7thPath Self-Hypnosis®. Click for information about this course.

May 3 – 9, 2015 Live online available. Early registration discount still available for this class.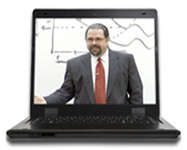 IMPORTANT ONLINE OPTION!  You Can Take Our Courses Live Online – Yes, You Can Be a Student in Our Live Courses from Virtually Anywhere!  It's like having the best seat in class from your home or office.  That is right; if you have a good Internet connection, you can get the best seat in our classroom without leaving your home or office.  This is a huge savings in time and money. Click for more information or call 469-969-2176 or 800-965-3390.

Click the "BE a VIP" button for FREE INSTANT ACCESS Get a super easy linked list of all Hypnosis, Etc. training videos! There is no better way to get started accessing all these videos. VIP Membership is free – Click Now!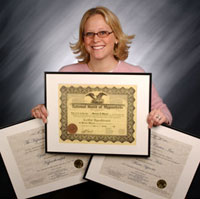 What our grads say about our courses (feedback & recommendations) Questions? Call us at 469-969-2176 or 800-965-3390.
Thank you to all of our fans from around the world! Continue to follow us on Facebook to receive updates on what's going on between each

episode and to give your input as well. If you haven't done so already, check us out and "Like" us on www.facebook.com/hypnosisetc. Thanks a whole lot for sharing us with your friends as well!