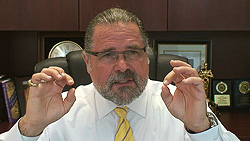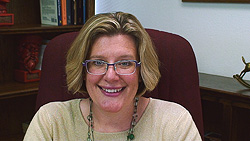 Overcome Blockages and Hang-ups You Didn't Even Know You Have
Being a Client Provides Priceless Accountability
How & Why Real Change Happens From the Inside Out
Learn How the "Danger Zone" Is Really, the "Success Zone"
In today's fun, free and revealing hypnosis training video, Brenda reviews Parts 1 through 3 and then adds to them here in Part 4. Throughout this video, Brenda leads the conversation and Cal "chimes in" adding as they go.
To get things started Brenda shares how going through the hypnotherapy sessions as a client she learned more about what kind of things she should be doing between sessions, like self-hypnosis, or reading a book, or even checking her progress and commitment level.


She is also candid about how experiencing the process for herself. It also got her to see what it is like to come up against difficult times in the sessions that quickly led to breakthroughs for her professionally and personally.
Brenda enthusiastically shares how going through the process and gaining special, priceless insight into her childhood provided her with an unexpected health breakthrough. She also says that it even helped her spiritually, leading her to being able to better fulfill her soul's purpose!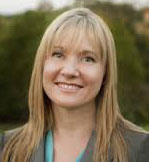 Finally, Brenda speaks about the value of having a professional relationship with another hypnotist that she knows she can turn to in the future for additional guidance, support and sessions. This encourages more growth, both personally and professionally.
Brenda's hypnotist was Stephanie Greene, who is a 5-PATH® Hypnotherapist and 7th Path Self-Hypnosis®, whom she got to know at the NGH 5-PATH® Special Interest Group dinner at the NGH Convention. Cal and Maureen always encourage these kinds of professional interactions so that you can be in business for yourself, but not by yourself.
Stephanie Greene is also one of the co-authors with Cal for the Book, Hypnosis Business Success, available on Amazon.com. You can get more information about Stephanie by going to her website at www.LoudounHypnosis.com.
If you would to have sessions with either Cal or Brenda, call our office at 469-969-2176 or 800-965-3390.
Find out if there is a 5-PATH® Certified Hypnotist near you by going to www.Hypnosis-Directory.com.
Links to Previous Parts:
Here's the new E-zine Article:
Hypnotist Help Thyself And get your Black Belt in Tae Kwon Do!
by Celeste Hackett
Can you imagine doing a jumping right foot side kick and breaking two neck high boards in two with your foot? Well, if you are a hypnotist you'll love reading this amazing story of triumph as Jessica Karas uses hypnosis to do just that and get her black belt in Tae Kwon Do!

Click the "BE a VIP" button for FREE INSTANT ACCESS Get a super easy linked list of all Hypnosis, Etc. training videos! There is no better way to get started accessing all these videos. VIP Membership is free – Click Now!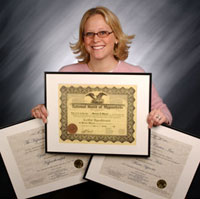 What our grads say about our courses (feedback & recommendations) Questions? Call us at 469-969-2176 or 800-965-3390.
Thank you to all of our fans from around the world! Continue to follow us on Facebook to receive updates on what's going on between each

episode and to give your input as well. If you haven't done so already, check us out and "Like" us on www.facebook.com/hypnosisetc. Thanks a whole lot for sharing us with your friends as well!