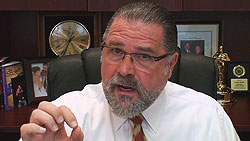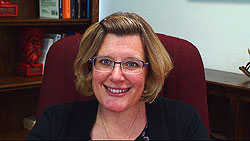 5 Questions for Hypnotic Age Regression, and Is Highway Hypnosis REALLY Hypnosis?
Happy Hypno-Tuesday! Cal Banyan and Brenda Titus are back to bring us another exciting and informative episode of Hypnosis Etc. on www.CalBanyan.com. In this episode, Brenda reads a question from a 5-PATHer about age regression. The hypnotist wants to know when to move on or do more age regression.
Cal, who has become a living authority on how to do age regression, discusses 5-PATH® as being a criteria-based system that ensures that you know what you are doing and when you should be doing. He talks about the 5 questions the hypnotists must ask in every event you visit during the age regression session.
Cal wraps up the episode by sharing a news article about a train crash and they are blaming hypnosis as the driver is believed to be in "Highway Hypnosis".  Cal shares his thought about the incident and explains why "Highway Hypnosis" does not exist.  That is probably going to get us some comments!  What do you think?  Does "Highway Hypnosis" really exist?
Things discussed in today's video:
How to know if you have done enough age regression work?
What are the 5 questions hypnotists must know when doing age regression?
Brenda also mentions the upcoming NGH Solid Gold Weekend in Las Vegas, Nevada, where Cal will be speaking about age regression. Come to Las Vegas and hang out with Cal! It is going to be a great time.

Links for today's hypnosis training video:

Click the "BE a VIP" button for FREE INSTANT ACCESS Get a super easy linked list of all Hypnosis, Etc. training videos! There is no better way to get started accessing all these videos. VIP Membership is free – Click Now!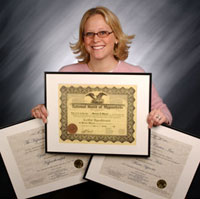 What our grads say about our courses (feedback & recommendations) Questions? Call us at 469-969-2176 or 800-965-3390.
Thank you to all of our fans from around the world! Continue to follow us on Facebook to receive updates on what's going on between each

episode and to give your input as well. If you haven't done so already, check us out and "Like" us on www.facebook.com/hypnosisetc. Thanks a whole lot for sharing us with your friends as well!