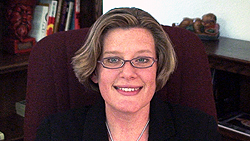 Ten Keys to Success for Going from the Classroom to Clients, Part 1
Happy Hypno-Tuesday! Meet my newest co-host, Brenda Titus, on this episode of Hypnosis Etc. on www.CalBanyan.com. In the latest episode, I introduce Brenda, our newest hypnotherapist at the Banyan Hypnosis Center. Brenda and I then dive into the topic of how to make the transition from graduating a hypnosis certification course to seeing hypnotherapy clients.
Watch this video and learn the 10 keys to success for going from the classroom to seeing clients.
Get your free hypnosis coffee mugs! Don't forget to enter into our drawing for free hypnosis coffee mugs. There are two chances to win by either becoming a fan on http://www.facebook.com/hypnosisetc or becoming a VIP Member.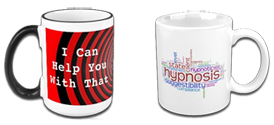 Thank you to all of our fans from around the world! Continue to follow us on Facebook to receive updates on what's going on between each episode and to give your input as well. If you haven't done so already, check us out and "Like" us on www.facebook.com/hypnosisetc. Thanks a whole lot for sharing us with your friends as well!
Today's Discussion Points:
Classroom to Clients Key #1: Be sure to give yourself enough time to prepare for the first session.

Classroom to Clients Key #2: Make sure you book enough time to get through the first session.

Classroom to Clients Key #3: Take advantage of all the valuable hypnosis training resources that are available to you.

Classroom to Clients Key #4: Study, study, and study.

Classroom to Clients Key #5: Be an everyday self-motivator and self-starter.

Quick Q & A: Why do you have your clients watch the Pre-talk and The Secret Language of Feelings videos before their first hypnosis session?
Hot Links: Links Mentioned in this Podcast, Etc.
Learn more about the videos that Brenda uses to help her clients get ready for their first hypnosis session.

For Pre-talk: The Truth about Hypnosis, click here.

For Secret Language of Feelings: Weight Loss, click here.

For Secret Language of Feelings: Addictions and Compulsions, click here.

Free hypnosis training resources:

Brenda's email is Brenda@OCHypnotherapy.com, website is www.OCHypnotherapy.com, and Facebook fanpage.

Got an iPhone or iPad? Our program is on iTunes. Available as audio and video. Subscribe to this podcast and download our programs automatically.
Get Professional Hypnosis / Hypnotherapy Training – With early registration discounts available.

Click the "BE a VIP" button for FREE INSTANT ACCESS
Get a super easy linked list of all Hypnosis, Etc. training videos!
There is no better way to get started accessing all these videos.
VIP Membership is free – Click Now!