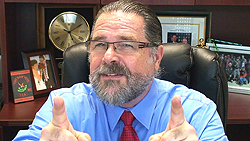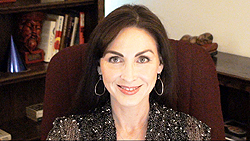 The Benefits of Doing Forgiveness Work in Hypnotherapy Sessions
Happy Hypno-Tuesday! Meredith is back as my co-host on this episode of Hypnosis Etc. on www.CalBanyan.com. In the latest episode, Meredith and I discuss why forgiveness work is important even if your client doesn't have anger issues.
Watch this video and learn how forgiveness work resolves hidden anger issues, creates hyper-suggestibility and even helps you get more client referrals.

Thank you to all of our fans from around the world! Continue to follow us on Facebook to receive updates on what's going on between each episode and to give your input as well. If you haven't done so already, check us out and "Like" us on http://www.facebook.com/hypnosisetc. Thanks a whole lot for sharing us with your friends as well!
Today's Discussion Points:
Why should you do forgiveness work even if your clients do not have openly express anger issues?

How clients may not be aware of the unresolved anger issues.

How forgiveness work can cut the association and drive caused by anger.

How forgiveness work creates a hyper state of suggestibility for permanent suggestions.

How forgiveness work leads to getting more referrals from clients.
Hot Links: Links Mentioned in this Podcast, Etc.

Got an iPhone or iPad? Our program is on iTunes. Available as audio and video. Subscribe to this podcast and download our programs automatically.
Get Professional Hypnosis / Hypnotherapy Training – With early registration discounts available.

Click the "BE a VIP" button for FREE INSTANT ACCESS
Get a super easy linked list of all Hypnosis, Etc. training videos!
There is no better way to get started accessing all these videos.
VIP Membership is free – Click Now!