October 2, 2012 is the last day to save $200 on our upcoming October 2012 NGH Approved Banyan Hypnosis Certification Super Course. To enroll in this course, click here.
Our NGH Approved Banyan Hypnosis Certification Super Course is one of the most recognized and respected hypnosis training programs in the world. Learn directly from award winning hypnosis trainer, Cal Banyan, and receive all the training and support you need to become a certified hypnotist or hypnotherapist. You can take this course online or live at our hypnosis center.
In this hypnosis training course, you will receive the following: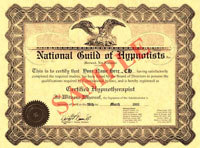 Discover what recent graduates had to say about this course.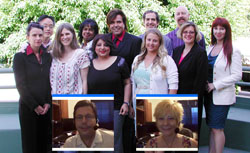 Photo of July, 2012 Class!
More feedback from our graduates here.
"5-PATH and 7th Path are the missing links in the therapeutic modalities being offered today. As a psychotherapist, this work opens up a whole new approach to deepening and also speeding up the therapy process. Any psycho-therapist could benefit from taking this course."
John Medveckis, MA, LPC
Santa Barbara, CA
"Through the process of 7th Path Self Hypnosis, I became aware of a deep seated anger. Through the 5-PATH technique, I released that anger and replaced it with a sense of love and hope that, prior to this course, I would not have experientially know."
Courtney Greene, BA
San Pedro, CA
"As a physician, I needed a training course that:
Had a reasonable map of consciousness
Had a systematic approach to surgically address psychological and behavioral issues
Had sufficient time dedicated to practice of techniques
Was led by a teacher committed to not only dispersal of important information, but actual development of prepared practitioners.
I can verify that Cal Banyan has created and led such a course with the 2 weeks certification course. The teaching of 7th Path with 5-PATH also satisfies the Hippocrates oath that healers also must heal themselves."
Eugene Ahn, MD
Miami, FL
To learn more about the NGH Approved Banyan Hypnosis Certification Super Course, click here. No other hypnosis training program offers you a better training program or better support after graduation, that's why our grads are so successful.
Got Questions?
Give our office a call at (714) 258-8380 or 800-965-3390.