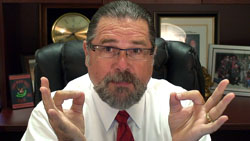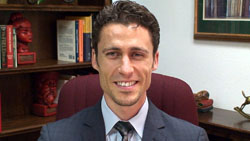 Getting Somnambulism, Stating Benefits, and Using Insight in Your Hypnotherapy Sessions
Happy Hypno-Tuesday! Elronn is back as my co-host on this fun, interesting and informative episode of Hypnosis Etc. on www.CalBanyan.com.
In this latest Hypnosis Etc. episode, we answer viewers' questions about obtaining the level of somnambulism by having them "lose" the numbers in the Elman-Banyan Rapid Induction. Complete instructions on how to do this induction are in a video you can get on www.Hypnosis.ORG.
We also discuss why clients must be able to identify the benefits of making a change, and we explain the power of insight therapy, and a whole bunch more.

"Man oh man", we get a lot of info into each of these hypnosis training programs. We hope you love learning from our hypnosis training videos. There is nothing else like them on the web. Help us to help the profession of hypnotism … tell all your hypno-friends and colleagues. "Like Us" on www.facebook.com/hypnosisetc. Thanks a whole lot!
Cal Answers Viewers' Questions:
How would you deal with clients who have trouble losing the numbers during the Elman-Banyan Induction?
How do you handle hypnosis clients who cannot identify or see the benefits of making changes in their lives?
Can you explain insight therapy vs. hypnosis work?
What's the difference between 5-PATH® and 7th Path Self-Hypnosis®?
Today's Discussion Points:
What does it mean "to lose the numbers" in the Elman-Banyan Rapid Hypnotic Induction?
When is it important to practice losing the numbers with your client before beginning the session?
How to tell the difference between non-compliance and misunderstanding when a client has trouble losing the numbers.
Why some people don't go into hypnosis when they should.
How to help clients see the reasons for identifying the benefits of change.
How insight therapy can help your clients experience the "a-ha" moment and make your suggestions permanent (with hypersuggestibility).
Hot Links: Links Mentioned in this Podcast, Etc.
One last thing…

Week of Power – The confidence and skill building course… If you already certified as a hypnotist or hypnotherapist and you've been looking for exactly the right time to take my course? Well here is some very good news for you… My WEEK OF POWER, Advanced Hypnosis / Hypnotherapy Certification Course to be held pre- and post NGH convention is coming up and starts August 5th (and runs from the 4 days before the convention through the 3 days after the convention). Enroll now, attend and become a Hypno–1%er! To download information click here. Want more info? Call the NGH at 603-429-9438.
Get Professional Hypnosis / Hypnotherapy Training – Early registration discounts available.

Also remember to stay in touch and on the inside by becoming part of our VIP Program, and by "Liking" our facebook page at www.facebook.com/hypnosisetc.
Click the "BE a VIP" button for FREE INSTANT ACCESS
Get a super easy linked list of all Hypnosis, Etc. training videos!
There is no better way to get started accessing all these videos.
VIP Membership is free – Click Now!