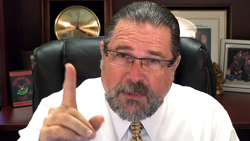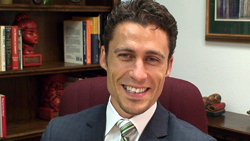 Why You Should Follow Up with Your Clients in Your Hypnotherapy Practice
Happy Hypno-Tuesday! Elronn is back as my co-host on this episode of Hypnosis Etc. on www.CalBanyan.com.
In this latest Hypnosis Etc. episode, we discuss the importance of following up with your clients in your hypnotherapy practice. Watch this hypnosis training video and you will learn how to follow up with clients, identify which issues are the most important to follow up on, and how to use the follow-up to improve the work you do as a hypnotist or hypnotherapist.

NEWS FLASH… Are you already certified as a hypnotist or hypnotherapist and you've been looking for exactly the right time to take my course? Well here is some very good news for you… My WEEK OF POWER, Advanced Hypnosis / Hypnotherapy Certification Course to be held pre- and post NGH convention is coming up and starts August 5th (and runs from the 4 days before the convention through the 3 days after the convention). Enroll now, attend and become a Hypno–1%er! To download information click here. Want more info? Call the NGH at 603-429-9438. Here is some of the feedback from last year:
This course has given me the tools to be able to confidently help my clients make the changes that they desire. By eliminating the emotional cause of the problem, changes can come about rapidly. 7th Path is a great addition and will be beneficial to anyone who will commit the time to it. Lori Ullrich – Rehoboth, MA
This is the course for the practitioner that wants to learn the most powerful and effective techniques for working with clients. Cal is a dynamic teacher and this class will make you a better hypnotist… period. I can recommend it without reservation. Richard Urgo, MD – Schaumburg, IL
Great course… provides you with all the tools and process to perform 5-PATH® hypnosis and 7th path Self-Hypnosis®. Allows you to apply hypnosis to any situation. Roy Thaller MSc, MBA – Vancouver, B.C.
The course was very informative and well organized. The instructor was knowledgeable and answered all questions. I learned a great deal of information and knowledge. Raul E. Viteri, CH – Allonquin, IL
It is a very, structured and full course that makes you able to work successfully with your clients. It brings you a up alot, even if you are experienced hypnotist. I would highly recommend this class for all hypnotists. Hanspeter Ricklin – Switzerland
More student feedback can be seen by going to www.HypnosisCenter.com/graduates.htm. I'll see you at the convention!

We hope that you are learning a lot from our hypnosis training videos. There is nothing else like it on the web. Help us to help the profession of hypnotism, tell all your hypno-friends and colleagues. "Like Us" on www.facebook.com/hypnosisetc.
Today's Discussion Points:
Why you should follow up with your clients.
What are the steps to following up with you clients?
Whether you should follow up with your clients between hypnotherapy sessions.
How following up with your clients is a great way to segue onto other issues that the client may have.
What are the most important issues to follow up on?
How does following up with your clients improve the work you do as a hypnotist or hypnotherapist.
Hot Links: Links Mentioned in this Podcast, Etc.
Get Professional Hypnosis / Hypnotherapy Training – Early registration discounts available.

Also remember to stay in touch and on the inside by becoming part of our VIP Program, and by "Liking" our facebook page at www.facebook.com/hypnosisetc.
Click the "BE a VIP" button for FREE INSTANT ACCESS
Get a super easy linked list of all Hypnosis, Etc. training videos!
There is no better way to get started accessing all these videos.
VIP Membership is free – Click Now!