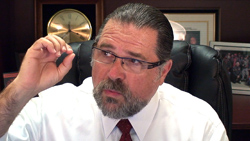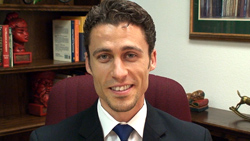 Hypnotherapy and Age Regression – How to Handle the Session When the Client Regresses All the Way to the Mother's Womb
Happy Hypno-Tuesday! Elronn is back as my co-host on this episode of Hypnosis Etc. on www.CalBanyan.com. We hope that you are learning a lot from our hypnosis training videos. There is nothing else like it on the web. Help us to help the profession of hypnotism, tell all your hypno-friends and colleagues. "Like Us" on www.facebook.com/hypnosisetc.

Hypnotic age regression work or "hypnotherapy" is one of the most powerful techniques you can use to get long term permanent results in your hypnosis sessions. But it needs to be done right. In this latest fun and informative hypnosis training video, you will learn how to manage some important situations that can come up during a hypnotic age regression session. (But don't attempt doing hypnotic age regression without proper training! If you are a hypnotist who wants to learn how to use this important skill, make sure you get sufficient training so that you have the skills and confidence to do so.)
Here is a link to information about the upcoming Week of Power Advanced Hypnotherapy Certification Course that I am conducting at the National Guild of Hypnotists Convention. It is a pre- and post-convention course. Enroll, attend and become a Hypno-1%er! To download information click here. Want more info? Call the NGH at 603-429-9438.
Cal Answers Viewers' Questions:
"How should I handle it when a hypnotic age regression takes the client all the way back to the womb?"
"How do you recommend I handle it when I regress a client to being a child, and we find that the child does not feel loveable, and that this lack of feeling loveable is an important component of my client's problem?"
Additional Important Points:
How can a client who is regressed to the age of one year old or younger talk to the hypnotist when they could not actually talk when were actually that age?
How do you handle it when in the age regression we find out that the mother does not love the child? Can you still help the client to feel loveable?
Thanks for the huge turnout for the teleseminar that I did for the National Guild of Hypnotists a couple of weeks ago. Even though the attendance was the largest they have had so far, I'm sure not everyone could make it, so here is a link to a replay, www.budurl.com/banyan2012.
Hot Links: Links Mentioned in this Podcast, Etc.
Get Professional Hypnosis / Hypnotherapy Training – Early registration discounts available.

Also remember to stay in touch and on the inside by becoming part of our VIP Program, and by "Liking" our facebook page at www.facebook.com/hypnosisetc.
Click the "BE a VIP" button for FREE INSTANT ACCESS
Get a super easy linked list of all Hypnosis, Etc. training videos!
There is no better way to get started accessing all these videos.
VIP Membership is free – Click Now!