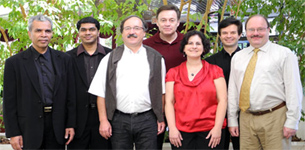 Are you looking to advance your hypnosis training and become a Hypno-1%'er™?
Take our pre and post convention workshop, Week of Power – Advance Hypnosis Training Course, at the upcoming 2012 NGH Annual Convention at Marlborough, Massachusetts.
Sign up this week and receiving the following FREE items ($96.95 Value!):
Hypnosis & Hypnotherapy Book by Calvin Banyan – $31.95

The Secret Language of Feelings book by Calvin Banyan – $14.95

How to Conduct Weight Loss Sessions Using 5-PATH® – $24.95

How to Conduct Stop Smoking Sessions Using 5-PATH® – $24.95
Find out what our recent graduates said about this course below.
This course has given me the tools to be able to confidently help my clients make the changes that they desire. By eliminating the emotional cause of the problem, changes can come about rapidly. 7th Path is a great addition and will be beneficial to anyone who will commit the time to it.
Lori Ullrich
Rehoboth, MA

This is the course for the practitioner that wants to learn the most powerful and effective techniques for working with clients. Cal is a dynamic teacher and this class will make you a better hypnotist… period. I can recommend it without reservation.
Richard Urgo, MD
Schaumburg, IL

Great course … provides you with all the tools and process to perform 5-PATH® hypnosis and 7th path Self-Hypnosis®. Allows you to apply hypnosis to any situation.
Roy Thaller MSc, MBA
Vancouver, B.C.

The course was very informative and well organized. The instructor was knowledgeable and answered all questions. I learned a great deal of information and knowledge.
Raul E. Viteri, CH
Allonquin, IL

It is a very, structured and full covered course that makes you able to work successfully at your clients. It brings you a lot up, even if you are experienced hypnotist. I would highly recommend this class for all hypnotists.
Hanspeter Ricklin
Switzerland
If you would like to learn more or enroll in this upcoming course, please call
(714) 258-8380 or 800-965-3390.