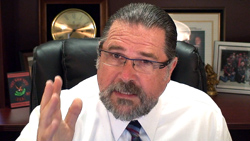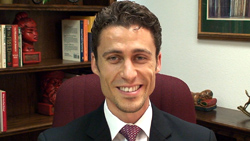 Uncovering the Truth about Hypnotism – Discussing the Top Hypnosis News Story, "2nd Hypnotist Rescues Students Stuck in Trance"
Happy Hypno-Tuesday! Elronn is back as my co-host on this episode of Hypnosis Etc. on www.CalBanyan.com.
In this latest episode, we uncover the truth about hypnotism as we analyze the hypnosis news story, "2nd Hypnotist Rescues Students Stuck in Trance." Watch this Hypnosis, Etc. training video and you will discover how the media has contributed to misunderstanding of facts about hypnosis and hypnotherapy. You will learn what hypnosis is and what it is not … and you will be able to avoid the common mistakes that young hypnotists make.
Thanks for visiting my hypnosis training videos website. If you enjoyed these videos, please tell your friends about this helpful resource for hypnotists and hypnotherapists around the world. Remember to check out our Hypnosis, Etc. page on Facebook, at www.facebook.com/hypnosisetc. Please "Like" us on Facebook and below this video and get into the conversation.
Today's Discussion Points:
What is hypnosis?
Why trance is not hypnosis.
Why feeling relaxed does not mean you are in a state of hypnosis.
Why there is no danger in being hypnotized.
Why hypnosis is good for children.
Why the media makes up problems with hypnosis and attempt to make it sound dangerous.
How not using proper tone of voice is a common mistake made by young hypnotist.
Watch out for our upcoming article in the NGH Journal of Hypnotism about the pros and cons of stage hypnosis!
Hot Links: Links Mentioned in this Podcast, Etc.
Weekly Special:
Sign up for the upcoming Pre and Post NGH Convention Workshop, Week of Power – Advance Hypnosis Training Course, and receive the following FREE items ($96.95 Value!):
Hypnosis & Hypnotherapy Book by Calvin Banyan – $31.95
The Secret Language of Feelings book by Calvin Banyan – $14.95
How to Conduct Weight Loss Sessions Using 5-PATH® – $24.95
How to Conduct Stop Smoking Sessions Using 5-PATH® – $24.95
To learn more about this course or to sign up, call 469-969-2176 or 800-965-3390.
Get Your Professional National Guild of Hypnotists Approved Hypnosis and Hypnotherapy Certification – Early registration discounts available.
Be a VIP – Keep in touch and get THE latest insider info about this program:

Also remember to stay in touch and on the inside by becoming part of our VIP Program, and by "Liking" our facebook page at www.facebook.com/hypnosisetc. By joining our free VIP Program you get instant access to the complete listing of all our free hypnosis training videos that you can watch any time.