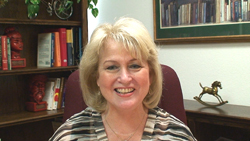 How the National Guild of Hypnotists Can Launch and Support Your Hypnotherapy Practice
We have two lovely co-hosts, Maureen Banyan and Patricia MacIsaac, on this episode of Hypnosis, Etc. on www.CalBanyan.com. In today's episode, we talk about how National Guild of Hypnotists (NGH) has played an important role in launching and supporting not only our careers but the careers of hypnotists and hypnotherapists around the world. NGH and the National Federation of Hypnotists (NFH) Union provide ongoing support for the members of the organization. We also talk about why you should attend the upcoming 2012 NGH Annual Convention in Marlborough, Massachusetts on August 10 – 12, 2012. We hope to see you there!
If you enjoy learning from these videos, we suggest that you tell your friends about this valuable resource for hypnotists and hypnotherapists around the world. Remember to check out our Hypnosis, Etc. page on Facebook, at www.facebook.com/hypnosisetc. Please "Like" it and get into the conversation.
Today's Discussion Points:
How the NGH certification course can launch your career as a hypnotist or hypnotherapist?
Why you should take the certification course at the upcoming 2012 NGH Annual Convention in Marlborough, Massachusetts?
What are the prerequisites to taking the NGH certification course?
What advice would you give to a new hypnotist or hypnotherapist entering the profession?
Why you should join the NGH?
How the NFH Union can support your hypnotherapy practice?
Hot Links: Links Mentioned in this Podcast, Etc.
Special for Banyan Certification Courses – This Week Only!
Save an additional

$100 off

any upcoming Banyan certification courses.
Learn more about Banyan Hypnosis Certification Super Courses.
Learn more about Week of Power – 5-Path® Advanced Training Course.
Get Your Professional National Guild of Hypnotists Approved Hypnosis and Hypnotherapy Certification – Early registration discounts available.
Be a VIP – Keep in touch and get THE latest insider info about this program:

Also remember to stay in touch and on the inside by becoming part of our VIP Program, and by "Liking" our facebook page at www.facebook.com/hypnosisetc. By joining our free VIP Program you get instant access to the complete listing of all our free hypnosis training videos that you can watch any time.