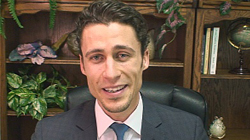 What is Hypnosis and Hypnotherapy? Addressing the Misperceptions and Hollywood Myths about Hypnotism
We are back with another Cal and Elronn episode of Hypnosis, Etc. on www.CalBanyan.com. In today's episode, we answer the age-old questions, what hypnosis is and what it is not? We address the misperceptions and Hollywood myths about hypnosis, even the "bad words" used in hypnotism. Then we go on to talk about the typical experiences and feelings clients go through during a hypnotherapy session.
If you enjoy learning from these videos, we suggest that you tell your friends about this valuable resource for hypnotists and hypnotherapists around the world. Remember to check out our Hypnosis, Etc. page on Facebook, at www.facebook.com/hypnosisetc. Please "Like" it and get into the conversation.
Today's Discussion Points:
What is hypnosis?
What role does suggestibility play in hypnotherapy?
How is suggestibility different from gullibility?
Why hypnosis is not relaxation, trance, magic, spell or sleep?
What are the "bad words" used in hypnosis?
What are the typical experiences in hypnotherapy sessions?
What does state of hypnosis feel like?
Hot Links: Links Mentioned in this Podcast, Etc.

Week of Power Advanced Training Course Discount Ending this Week.
Become a "1%'er" and learn both 5-Path® and 7th Path Self-Hypnosis®.
Enroll by February 20, 2012 to get the early bird discount – $300 off.
Learn more and sign up today!
Get Your Professional National Guild of Hypnotists Approved Hypnosis and Hypnotherapy Certification – Early registration discounts available.
Be a VIP – Keep in touch and get THE latest insider info about this program:

Also remember to stay in touch and on the inside by becoming part of our VIP Program, and by "Liking" our facebook page at www.facebook.com/hypnosisetc. By joining our free VIP Program you get instant access to the complete listing of all our free hypnosis training videos that you can watch any time.