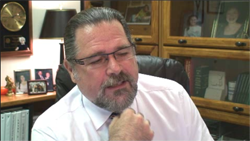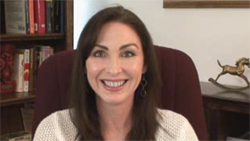 More On Hypnosis for Forgiveness Work (Forgiving God, Hitler, Mom and Most of All, Forgiving Yourself)
Take a nice deep breath let it out, and focus on the sound of my voice – because we have another Hypnosis, Etc. program for you here on www.CalBanyan.com! Seriously though, let me suggest that you tell your friends about this tremendous resource for hypnotists and hypnotherapists around the world. Remember to check out our main page on Facebook, at www.facebook.com/hypnosisetc, "Like" it and get into the conversation.
Okay, let's get into this next hypnosis training video… It seems that Meredith likes to pick a theme and run with it, so in this hypnosis training program we continue to discuss the use of forgiving others in the hypnotherapeutic process (Phase III of 5-PATH®). We take a close look at how to encourage clients to forgive people who have hurt them but, were not well known to them, such as, a hit and run driver.
We also look at the ability of our clients to forgive non-human things, such as an illness or God.
I make the statement that "Forgiveness is the gift you give yourself, that frees yourself, from the pain that you have caused yourself by judging others negatively." I wonder what you think about that. Leave a comment below and let us know.
Then Meredith tells you why it is important to not only have your clients for give others who have hurt them but, also how to forgive themselves, and why they should do that.

Today's Topic:
Cal's Kindle books, and Kindle books in general.
Hypnotherapeutic forgiveness process, especially when the person to be forgiven is not well known to the client, like a stranger that hurt them.
Then we talk about why you should not start off with forgiveness process even when it is "obvious" that they person needs to deal with anger and guilt, and that they should experience a thorough age regression process first, to provide insight about wcontributed to the situations that made them angry or guilty.
Cal introduces his talk, the Constant Cash Flow Model for Hypnosis Business Success, to be given at the NGH Solid Gold Weekend Feb. 25-26, 2012. (Learn how we have done millions of dollars worth of business out of our center.)
Bring more credibility to your website (and get more clients) by applying for and receiving our

"Excellent Hypnosis Website™" Award

.
Hot Links: Links mentioned in this podcast, etc.
Get Your Professional National Guild of Hypnotists Approved Hypnosis and Hypnotherapy Certification – Early registration discounts available.
Be a VIP – Keep in touch and get THE latest insider info about this program:

Also remember to stay in touch and on the inside by becoming part of our VIP Program, and by "Liking" our facebook page at www.facebook.com/hypnosisetc. By joining our free VIP Program you get instant access to the complete listing of all our free hypnosis training videos that you can watch any time.