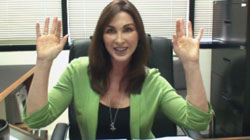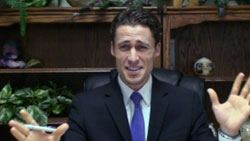 How to "Sell" Hypnotic Services to New Clients – Part 2
Happy Hypno-Friday everyone! I have another very valuable, but free to you, hypnosis training video for you here on www.CalBanyan.com.
It's the conclusion of this hypno-dynamic duo's series on providing your hypnosis services to people who need them. I really mean that, we don't want to sell people on sessions if they don't really need or want them. Well you already knew that, right?
This is the last episode in the series so we decided to squeeze in content enough for two episodes into this one, making it a jumbo sized video. So it's almost like two full podcast's in one. There is so much in the hypnosis training video you are going to want to view/listen to it more than one time.
In a few days I'll be meeting with Elronn again to make more videos for you all. In the mean time why don't you leave a comment below to let Meredith and Elronn know how much you appreciated this video. Who knows, maybe you can convince them to team up again!
Here are the rest of their client booking tips:
What are some ways you can qualify your clients?
Don't put down or insult other modalities.
What is a good way to ask if your client has any money?
How to handle and respond to objections from your client.
What are the different types of "closing" tactics can you use?
Are there negative and positive words that you can use while talking to a potential client?

Turn Your Hypnosis Practice Into a Gold Mine
If You Are Only Starting Out, or Already Have A Thriving Hypnosis Practice… This Is A "Gold Mine"! 4 Hours of Information That Will Transform Your Hypnosis Practice
Check out these other podcasts Elronn and Meredith did:
Upcoming Hypnosis & Hypnotherapy Certification Courses – Register Early for Substantial Discounts:
Here are some more links related to the show:

Keep in touch and get THE latest insider info about this program:
Become a member of our Facebook page at www.Facebook.com/hypnosisetc! You'll get the "inside scoop" on different things from the show, and more!

Get instant access
to 200+ of my hypnosis
training programs free!