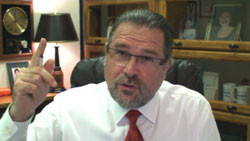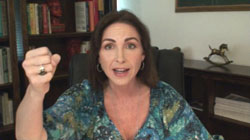 How to Thrive In a Down Economy
Here we go again with another free hypnosis training video here on www.CalBanyan.com. I am happy to have Meredith back for another episode of Cal Banyan's Hypnosis Etc. In this weeks episode we share some tips for having a successful hypnosis practice in a difficult economy. I think that is something everyone would love to hear about! Especially in these uncertain economic times.
Here are some of our tips:
Be a generalist so you can work on many different issues.
Have a system that enables you to work on many different issues.
Have a website that makes your phone ring.
Get training on how to book the calls that come in.
Don't just rely on hypnosis sessions, teach classes.
Meredith mentions a few older episodes in this podcast. Check them out here:

" The Business Start-Up Package is the best business training to learn the business end of being a hypnotist. It shifted everything for my hypnosis practice. It gave me the confidence to ask for money for what I do & I started booking appointments! Now I even started getting referrals from doctors and other professionals. If you don't buy this, you are crazy! It should cost more. Really!" Celeste Hackett, Professional Hypnotist, CH, CPHI – Dallas, Texas (previous co-host for the Hypnosis, Etc. program on this site.)
Upcoming Hypnosis & Hypnotherapy Certification Courses – Register Early for Substantial Discounts:
Here are some more links related to the show:

Keep in touch and get THE latest insider info about this program:
Become a member of our Facebook page at www.Facebook.com/hypnosisetc! You'll get the "inside scoop" on different things from the show, and more!

Get instant access
to 150+ of my hypnosis
training programs free!