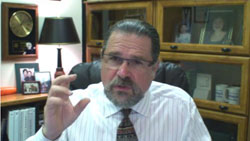 Simple Ways to Vastly Improve the Hypnosis Profession – Part 2
Here we go again with another free hypnosis training video here on www.CalBanyan.com.
This episode of Cal Banyan's Hypnosis Etc., is another Cal only episode. I continue telling you about some simple ways that we can vastly improve the hypnosis and hypnotherapy profession. If you haven't watched the first video in this series, you can do that here.
Here is how we can improve the hypnosis profession:
Collectively agree that trance is not necessarily hypnosis and that we should stop using the word "trance" interchangeably with "hypnosis".

Move away from the exclusive use of direct suggestion and focus on insight oriented techniques, such as, age regression, and parts work.

Learn how to attach suggestions to insights using the "segue" and take advantage of "hyper-suggestibility".

Educate hypnotists so that they are not afraid of emotions (i.e., crying clients).

Educate hypnotists so that they understand how emotions affect their client's behavior.

Have a consistent model of the mind that includes the conscious mind, subconscious mind and the unconscious mind. Stop thinking in terms of the "Critical Factor of the Conscious Mind".
Here are some more links related to the show:
Upcoming Hypnosis & Hypnotherapy Certification Courses – Register Early for Substantial Discounts:

Keep in touch and get THE latest insider info about this program:
Become a member of our Facebook page at www.Facebook.com/hypnosisetc! You'll get the "inside scoop" on different things from the show, and more!