Are you ready for the most powerful, confidence and skill building course on the planet?
You know what I am talking about – it is THE WEEK OF POWER! In this professional development course you are going to be amazed and have your practice of hypnosis positively transformed and supercharged.
Sound like a bunch of hyper-bull? Click here and read the feedback from the Week of Power course I just finished and read what the grads of this course are saying.
Here is the class photo from our most recent graduates from the Week of Power course.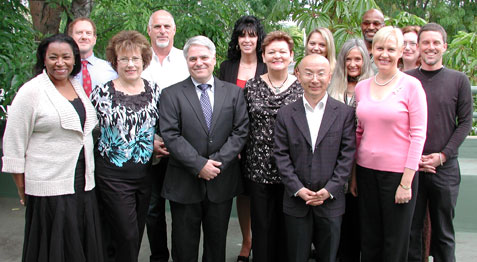 Here is just some of the grads' comments about the course – Get it all here.
Fantastic course. I feel like I absolutely got everything I felt like I needed, PLUS more.

During the week of Power, Cal banyan pushed me to the insights and shifts that are quite profound!

The feelings and gratitude that I have are overwhelming, and there is no way to adequately describe this experience.

Now having completed this intensive training I have no doubt that my hypnosis practice will rise to a new level due to 5-PATH® and 7th Path Self-Hypnosis®.

This is the best course on age-regression and the use of a highly-evolved form of self-hypnosis that exists. Actually, calling 5-PATH® "age regression" simply does not do it justice…

Class exceeded my expectations. Gained confidence in the first day of class. 7th Path is the most powerful self-hypnosis meditation I have ever done.

5-PATH® is arguably the most advanced, best structured therapy model in the world at this time. 7th Path is an unexpected explosion of transformation. I got so much more than what I signed up for.
MORE GOOD NEWS… The next course has already been scheduled for the four days before, and the three days after this years National Guild of Hypnotists convention!
Here is more info about the Week of Power Advanced Hypnotherapy Certification Course with 5-PATH® and 7th Path Self-Hypnosis® – a short video.
Contact the NGH today to get reserve your seat! Here is their phone number: 603.429.9438 and the website is, www.ngh.net.
Got questions? Give my office a call at (714) 258-8380 or toll free 800-965-3390.