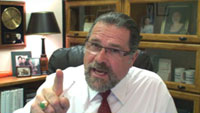 Q & A – Informed Child in a Past Life? Use Ideo-Motor Signals? And More!
Happy Hypno Friday everyone! Welcome to another free hypnosis training video here on www.CalBanyan.com.
In this weeks' episode of Cal Banyan's Hypnosis Etc., Meredith as
ks me some of your questions. I love answering viewer questions, so leave a comment below or send in your questions.
Here are some of your questions that I answer:
Do you ever do Informed Child Technique in a past life?

Why don't you use ideo-motor response?

Is there a flaw in Affect Induced Age Regression?

More!

Help your clients take back control of their life with this revolutionary new approach to self-understanding, self-healing and self-improvement. Visit www.TheSecretLanguageofFeelings.com.
Here are some more links related to the show:
Upcoming Hypnosis & Hypnotherapy Certification Courses:

Get instant access
to 150+ of my hypnosis
training programs free!
Keep in touch and get THE latest insider info about this program:
Become a member of our Facebook page at www.Facebook.com/hypnosisetc! You'll get the "inside scoop" on different things from the show, and more!