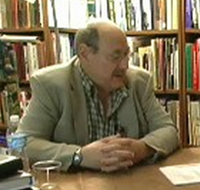 BIG NEWS… I just got off the telephone with Larry Elman (Dave Elman's son).
He is going to speak to my upcoming NGH Approved Banyan Hypnosis Certification Course students on Monday, March 7th, 2011 (the 1st day of the cert. course).
This is a very special opportunity for those taking my next Banyan Hypnosis Certification Course!
So if you have been thinking about taking my cert course & haven't done so this is the time to do it. Approx 3-4 seats left. Course information here.
Call for additional information, 714-258-8380 or 800-965-3390.
MORE BIG NEWS, he has agreed to be a co-host on the Hypnosis, Etc. hypnosis training program. More news about that will be coming shortly. (I may have to kick Elronn off this next rotation, what do you think of that?)