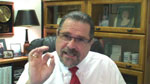 How to Gain Experience without Working on Clients and More!
Happy Hypno-Friday everybody! Here we go again with another free hypnosis training video on www.CalBanyan.com.
This is another "All-Cal" episode. I will have Elronn join me next week but, for now, I got you all to myself (again). 😀
Remember to click the "Become a VIP" button and get instant access to all the training programs on the site in an easy to get to arrangement.
This week's episode of Cal Banyan's Hypnosis Etc. is going to be great for those who may be new to the hypnosis or hypnotherapy profession or want to build on their skills.
Here are some of the hypnosis questions that I answer:
How can I learn age regression and at the same time give good service to my clients? Won't I make mistakes with some of my clients?

How do I gain experience without working with clients?
I also "spill the beans" on my old "secret project", and let you in on my own health and fitness secret and that of course, is Isagenix. Call us right away to see how you can benefit, like I have. Maureen or I will explain it all and coach you through it. Call us at 469-969-2176 or 800-965-3390. It's guaranteed.
REMEMBER: National Guild of Hypnotist's Solid Gold Weekend is going to be in Anaheim California, February 26 and 27, 2011!

You can get more details at www.NGH.net (more info coming).
I am going to be presenting on the topic of mastering hypnotic age regression and hypnotherapy.
Use this link to register, https://www.ngh.net/forms/solidgold.aspx.
Here are some more links related to the show:

Get instant access
to 150+ of my hypnosis
training programs free!
Keep in touch and get THE latest insider info about this program: