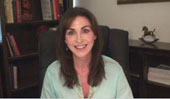 Hypnosis For Sports Improvement Part 2
Hypnosis for Sports Part 2! In this free hypnosis training video on www.CalBanyan.com we continue our focus on hypnosis and hypnotherapy for athletes.
In this episode of Cal Banyan's Hypnosis Etc., Meredith and I provide some more insider tricks, tips and techniques that can help you with your client who want to improve their athletic performance.

If you want to join the hypnosis profession or take your practice to the next level, then, you'll like to know that I have two more courses scheduled for this year. You better hurry though, seating is limited and classes are filling up.
National Guild of Hypnotists Approved Hypnotherapy Certification – July 12-23, 2010 ONLY 1 SEAT LEFT!

National Guild of Hypnotists Approved Hypnotherapy Certification – November 1-12, 2010

DISTANCE LEARNING: We also have a Hypnosis Certification Distance Learning Course where you can go at your own pace and get certified from the comfort of your own home.

National Guild of Hypnotists Convention – Week of Power Advanced Hypnosis & Hypnotherapy Certification Course. This is a pre- and post-convention course. Become certified in 5-PATH® and 7th Path Self-Hypnosis® (and have a great time while you are at it).
Back to the show. Here is what you will learn about doing sports hypnosis!
Here is some of what we discuss in this video:
Do athletes need their fear, anger and other emotions to excel?

What do you do differently with athletes who need to focus or athletes who need to be more physical?

If you have a client who comes in who is in mid-season, what do you do differently?

And more!
Remember, my next Week of Power Advanced Hypnosis/Hypnotherapy Certification will be available in August at the NGH convention. Don't be left out. For more information go to www.NGH.net.
Here are some links related to the show:
Free, Learn to Hypnotize video… Make sure you go to www.Hypnosis.ORG and watch my short video at the top of the page and I'll tell you how to get my "Learn to Hypnotize" video and some more cool hypnosis stuff including the Beginners Guide to Hypnosis, ebook – all for FREE. Tell your friends!
Leave your comments below. We love your feedback, questions and comments.
Be a Hypno-1%'er™ and succeed when others fail.
Let's keep in touch!