Working with Eating Disorders Using Hypnosis, Part 3
It's another beautiful Friday here at the Banyan Hypnosis Center in Orange County CA. I am finishing up with the first week of my NGH Approved Banyan Hypnosis/Hypnotherapy Certification Super Course. I have a great group of students who are very eager to learn 5-PATH® hypnosis and 7th Path Self-Hypnosis®. If you are interested in hypnosis training and certification just visit www.hypnosiscenter.com or email maureen@hypnosiscenter.com. Anyone will be happy to answer all your questions.
Did I mention it was Friday? Oh yes, I did but I haven't mentioned that we have another hypnosis training video for you to watch on www.calbanyan.com. This week we continue our series entitled, "Working with Eating Disorders Using Hypnosis". This is the third video in the series where my co-star Meredith really takes the lead on this topic. She has a well established hypnotherapy practice in Los Angeles and has worked with many clients affected with this issue.
Now on with the show. Lights, Camera, Action!
In this Hypnosis Training Video, Meredith goes into more detail about working with someone with an eating disorder.
What is usually the cause of an eating disorder?

What is at the heart of the issue?

How do eating disorders start?

Are eating disorders inherited?

Be prepared to deal with anything when conducting a hypnosis session.

The client isn't always right… Or telling the truth!
Here are some important links that you should visit:

Take Your Hypnosis Practice to the Next Level with my Advanced Hypnosis Certification course.
The "Week of Power" Advanced Hypnotherapy Training course will make you a 1%er. The next Advanced Hypnosis Certification course starts November 8th. Click here to sign up.

You can also view our complete course schedule here. We have Advanced and Basic Hypnotherapy Certification Courses available throughout the year.

Contact our office to find out about enrolling in the 7th Path Self-Hypnosis® Ultimate Recognitions Course and our upcoming NGH Approved Banyan Hypnosis/Hypnotherapy Certification Course in Malaysia! 469-969-2176 or 800-965-3390.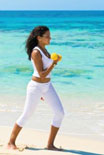 Make More Money and Get Fit… by joining me on my "Secret Project" and work with me to increase both your health and wealth. Since I've been doing my secret program my energy has quadrupled, I feel younger and I even completed a 109 mile bike ride!
Email me now at CalBanyan@HypnosisCenter.com. You must live in the USA, Canada, Puerto Rico, Australia, New Zealand, Hong Kong or Taiwan in order to participate. I want to work with you!
Once again, that is it for this week. Thank you all for viewing this hypnosis training podcast video. Remember to leave your comments below. We love your feedback, questions and comments.