Working with Eating Disorders Using Hypnosis, Part 2
Yes, it's Friday and for the next couple of weeks I'll be teaching the NGH Approved Banyan Hypnosis/Hypnotherapy Certification Super Course, but don't worry, we have pre-recorded the next couple of episodes, so you won't miss a thing.
Oh, and of course since it IS Friday, that means that we get to bring you another episode of hypnosis and hypnotherapy training on "Cal Banyan's Hypnosis, Etc." 🙂 This week we bring you Part Two of our hypnosis training video podcast, Working with Eating Disorders Using Hypnosis.
Remember, you are invited to check out our "Fan Page" on Facebook.com. While you are there, click on the "Become a Fan" button and you will get all the inside stuff related to this program and the hypnosis profession that we post there for our fans. Just go to www.facebook.com/hypnosisetc, and check it out.
One last quick thought before we roll with the video, you know that we have over 100 free hypnosis training video podcasts here for you? That is right and you can get instant access to all of these fun and informative videos right now, just become a VIP Member! You will also get our newsletter with free hypnosis articles, product discounts and much more.
And, now, "On with the show", as they say!
In this Hypnosis Training Program, We Finish the Topic of How to Use Hypnosis to Help People with Eating Disorders.
Professions and sports where eating disorders are prevalent.

How emotions are related to these eating problems.

Why it is important to know The Secret Language of Feelings.

Issues that commonly occur along with these eating disorders.

Special considerations to keep in mind when working with these clients.

How lack of nutrition and medications may affect their sessions.

How hypnosis and hypnotherapy can work much more quickly than traditional talk therapy.

Case example is discussed, a woman diagnosed with Bulimia.

Overview of how 5-PATH® is used to help clients with eating disorders.

How the Informing Soul Technique™ was used in treating an eating disorder.

Coming up in the next episode… More on how to work with eating disorders and perhaps another case history.
Send us your suggestions for who we should use as a celebrity example of hypnotherapy. We will start that series very soon.
Meredith's Official Hypnosis & Hypnotherapy Website is, www.YourPathHypnosis.com.
Cal's Websites & Contact Information:

Get Hypno-1%er Professional Hypnosis/Hypnotherapy Certification Training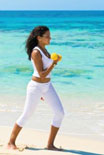 Make More Money and Get Fit… by joining me on my "Secret Project" and work with me to increase both your health and wealth. Since I've been doing my secret program my energy has quadrupled, I feel younger and I even completed a 109 mile bike ride!
I've also helped hypnotists and non-hypnotists alike to add thousands to their income by getting on my "secret project" team. I'll call you and "spill the beans" letting you in on the whole thing.
Email me now at CalBanyan@HypnosisCenter.com. You must live in the USA, Canada, Puerto Rico, Australia, New Zealand, Hong Kong or Taiwan in order to participate. Our "Secret Project" team has now grown to over 1,000 people, and so now we are limiting it to only 5 new partners per month. I want to work with you!
Once again, that is it for this week. Thank you all for viewing this hypnosis training podcast video. Please pass it along to your friends and colleagues! Remember to leave your comments below. We love your feedback, questions and comments.