The Right & Wrong of What Some Psychologists Believe About Hypnosis & Hypnotherapy
Hello Hypnotists around the world. Thanks for watching our free hypnosis video training program.
On this hypnosis podcast, I start off by showing you a really cool before and after photo of a hypnotist who has joined me in my secret weight loss program. (Thank you Lisa for letting me share your photos and email on Hypnosis, Etc.) To everyone else, Email me and I'll tell you all about it! Be slimmer, leaner, and more energetic. It can only help your hypnosis practice to grow!
Subscribe to Cal Banyan's Podcasts with iTunes – Click Hypnosis Podcast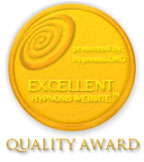 Learn about getting third party validation to improve the power of your website. Find out about the NGH Quality Hypnosis Website Award (if you are an NGH member). Learn more by going to www.NGH.net.
And, certainly you want to check out the www.Hypnosis.ORG Quality Hypnosis Website Award Program. You do not need to be a member of the NGH to receive this award. To qualify you need to have a professional looking hypnosis related website, valid credentials posted, and good hypnosis related content (in English).
Questions that Cal Banyan answers in this program:
Why do psychologists have problems with hypnosis?

Some psychologists say that hypnotic age regression is not real or is unreliable. What do you think?

Can memory be enhanced with hypnosis?

Some psychologists seem to say that hypnosis is not real and clients are just playing along. What do you think?

How big of a problem is false memories and how do we prevent this problem when doing hypnosis?
Hypnosis links to information mentioned in this program:
That is it for this program! Tell your friends around the world, and leave a comment. Thank you for watching. 🙂