Hypnosis Class In Session
---
This is a photo of one of NGH Hypnosis Certification courses in progress. Here students are watching Calvin Banyan, MA, CI, CH explaining Age Regression Therapy. Along with live instruction and hypnosis demonstrations, our students benefit from viewing videos of actual hypnosis sessions (with client consent of course) demonstrating techniques such as instant and rapid hypnotic inductions (including the always-popular, Banyan Blast Off Instant Induction), use of convincers, hypnotic testing methods, age regression, forgiveness therapies and waking hypnosis techniques). Every student gets the opportunity to experience both hypnosis and self-hypnosis during the course. Viewing videos of actual hypnosis sessions, makes up about 6 hours of the course. Viewing these videos, helps the class to move beyond a dry theoretical approach into real life application of the techniques. Videos used in class were made with the consent of the client, for use in teaching hypnosis.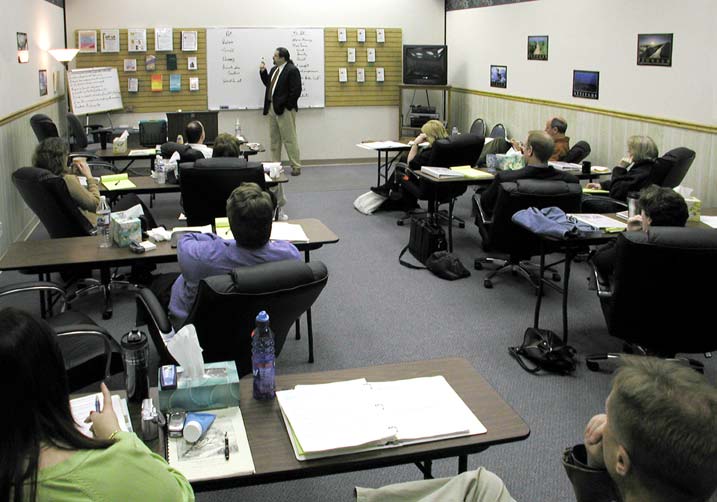 Our Onsite Classroom
---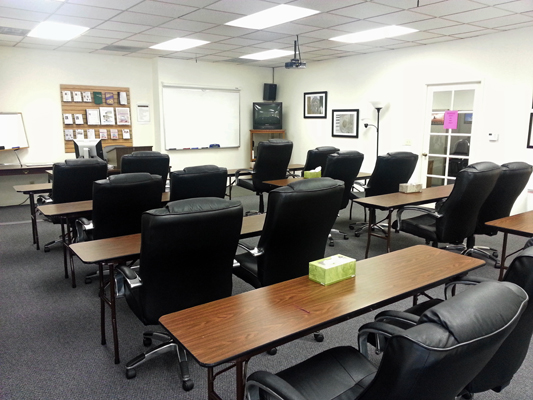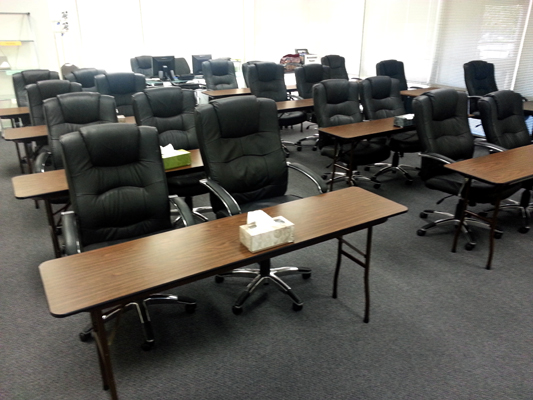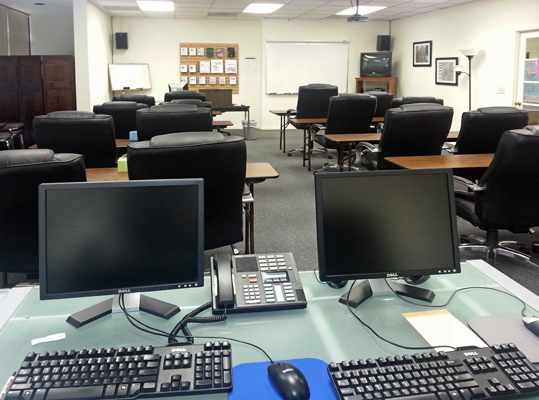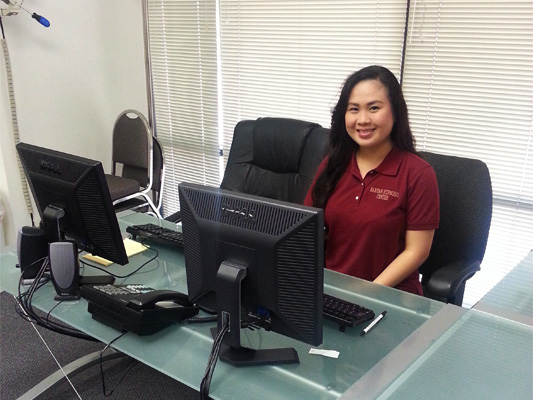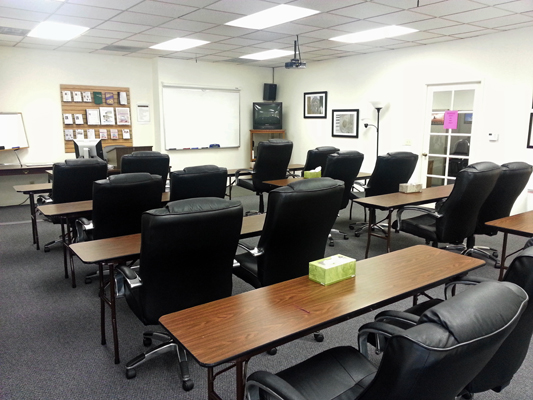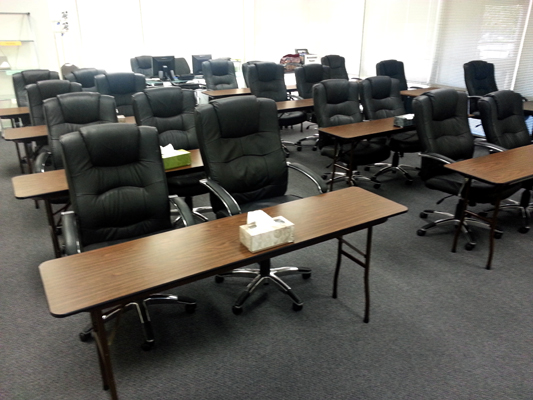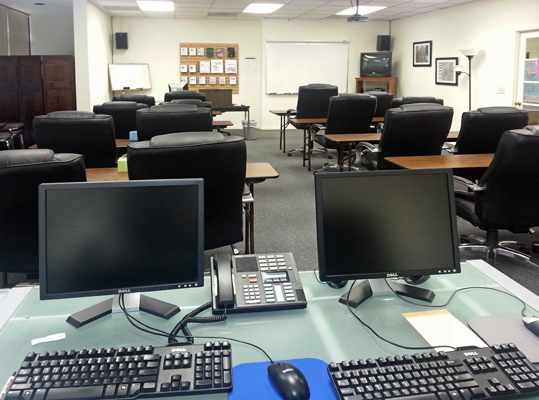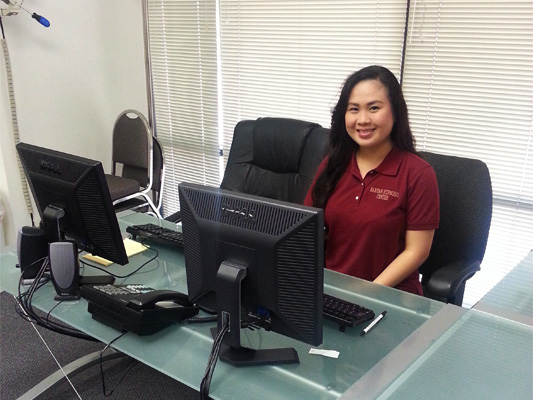 You Learn in A Modern Professional Dedicated Classroom
Designed for Hypnosis Training
---
The Banyan Hypnosis Center for Training & Services has a classroom that is dedicated to training hypnotists as well as dedicated practice areas where you can practice the techniques you are taught. Classroom chairs are high-back CEO type desk chairs that recline making them perfect when you learn and practice self-hypnosis in class as well as keeping you comfortable while sitting in class. When you come to the Banyan Hypnosis Center you can be assured that you are learning "top notch" hypnosis techniques and processes in an environment that is ideal for learning and practicing what you need to get started in the profession of hypnotism. Our learning environment is unsurpassed in the field of hypnosis and hypnotherapy education.
---
Our Students Come From A Wide Variety Of Backgrounds & Education
You do not have to have an advanced degree to become a Certified Hypnotist. This class is filled with students from across the country, and from a wide variety of backgrounds. For example, one student has a GED, others have or are working on undergraduate degrees, while others have graduate degrees such as the Chiropractor and two MD's, one from the USA and one who is Russian. Our Russian MD was trained in hypnosis and medicine in the Soviet Union. At the end of the class, he told us that he learned more about hypnosis in our 9-day class than he did in years of studying and practicing in hypnosis in Russia! Our students come from a wide variety of backgrounds, but share the common interest of learning the latest techniques developed at Banyan Hypnosis Center for Training & Services, Inc. These students will graduate trained in both classical techniques, plus having a specialization in 7th Path Self-Hypnosis®. In addition to instruction by Calvin Banyan, we have guest speakers who are experienced hypnotists. Their topics range from medical use of hypnosis (i.e., hypnosis for childbirth) to how to set up your office and make appointments over the telephone. There are also rooms set up for practicing the skills that you will learn. You will graduate with the confidence to readily use these skills. Call us for free information and to learn more about the courses that we offer