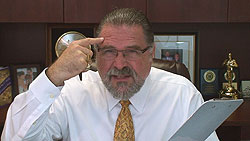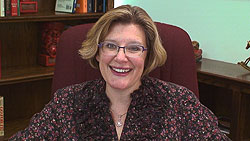 Are You the "Lone" Hypnotist?
Would You Like to Have More Support for FREE?
Do You Believe the Hypno-Robbery Video That is Circulating the Web?
No, you don't have to be the "lone" hypnotist any longer! Colleagues and friendship is just a click away!
Yes! Brenda and I are back with this episode of our hypnosis training video series on www.CalBanyan.com and we want to let you know that there are other hypnosis professionals like yourself on OurHypnoSpace.com (OHS) who want to have a collegial relationship with you!


That's right, you are invited to become a member of OurHypnoSpace.com, OR if you are already a member, I'm personally inviting you to come by again and see the streamlined, easier to use version of the site.
OurHypnoSpace.com was the very first site of this kind for hypnotists back when it was first launched in June, 2007. The mission of this site is to provide the most professional and safe environment for hypnosis professionals to network, develop collegial relationships, and share information. It is open to everyone. You do not need to be a member of any particular hypnosis organization to benefit from membership on OurHypnoSpace.com.
Membership on OurHypnoSpace.com is absolutely free! The reason we are doing this episode about the site is because we have been busy making the site better than ever. Our emphasis has been on removing inactive groups, making the site easier to use, and generating new groups that are of interest to you.
It is the hypnosis site where everyone knows your name! When someone messages your or contributes to a group on OHS, you know who wrote that message. Unfortunately, on some other networking sites out there, they allow anonymous screen or user names. This leads to a lack of accountability, and unfortunately, too many times it has led to right out unprofessional behavior, which is not tolerated on OHS. This is a safe and professional place to build professional relationships.
Here Are Some of the Groups That May Interest You
The most important group of course, is YOUR GROUP! That's right, you can start your own groups. I explain how that works in this episode. Are you interested in sports hypnosis, working with kids, men's' or women's' issues, or some other interesting topics? Then having your own group may be right for you!
And, there is more on the site for you, such as hypnosis video files, audio files and so on.
ONE LAST THING… Have you seen the video on the Internet where news agencies are claiming that the fellow in the video is using hypnosis to rob a store owner? What do you think about that? Brenda and I let you know what we think about it, and here is a link to the discussion and the video.
Okay, let's to GREAT things together,
Cal
Important Links from the Program

Become a Hypno-1%er, the best of the best in the profession!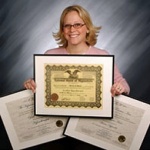 Join Cal Banyan & Brenda Titus In Class! Get the highest quality accelerated hypnosis certification courses available, all taught by Cal Banyan himself at the Banyan Hypnosis Center in Tustin, CA. Enroll in either our NGH Approved Banyan Hypnosis / Hypnotherapy Certification Course, or our Week of Power Advanced Hypnotherapy Certification Course. More info. below.

Hypnosis & Hypnotherapy Certification Course – NGH Approved Banyan Hypnosis Certification Super Course, 10 Days in Tustin, California, at the Banyan Center.
Feb 23 – March 6, 2015 (Weekend Off) Live online available. Early registration discount still available for this class. Click to learn more or enroll.

The "Week of Power" – Advanced Hypnosis & Hypnotherapy Certification Course – Designed for those already certified in hypnosis and/or hypnotherapy. This is a skills and confidence building course that takes up where you other courses left off, or just let you down. This 7-day course in Tustin, California teaches you 5-PATH® and 7th Path Self-Hypnosis®. Click for information about this course.
May 3 – 9, 2015 Live online available. Early registration discount still available for this class. Click to learn more or enroll.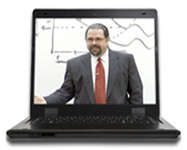 Yes, You Can Take My Courses LIVE ONLINE! Be a Student in Our Live Courses from Virtually Anywhere! It's like having the best seat in class from your home or office. Click for more information or call 469-969-2176 or 800-965-3390.