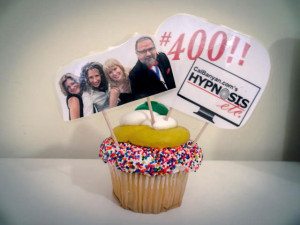 This Is an Episode like No Other!
We Share the "Nuggets" that We Learned by Producing 400 Episodes!
Time Tested Ways to Grow In Our Profession Revealed!
A hypnosis training video milestone!  This is the most exciting and motivating episode to date!  For this 400th episode, I have our very first Co-host, Celeste Hackett, as well as the two current co-hosts, Brenda Titus and Erika Flint, join me to share some special things with you.
I have this saying, "Let's let the many benefit from the experiences of the few."  It is a saying that guides all of our hypnosis training videos here on www.CalBanyan.com but none more so than this episode.  This is because I asked each of these hypnosis professionals to share with you what they have learned from being on this program that has affected their practices in a positive way.  I share as well.


Celeste reveals how she moved from being a new hypnotist who was mostly focused on making money to becoming a very successful full time hypnosis professional who has grown into the profession as a promoter of the profession and recognized 5-PATH® expert in the field and owner of a Texas Licensed School of Hypnosis.  …and more!
Brenda takes it from there and talks about how she went from a rather sudden transition into the profession of hypnotism into being a recognized professional, who can share some very practical insights with you.  These are the insights that allowed her to be so successful in the profession, including "how to say yes" to opportunities that she might have passed up.  She encourages you to make those same profession building choices.  …and more!
Erika lets you in on some of the things she learned by "teaching" rather than just exclusively doing hypnosis with her clients. You will also discover how she has learned the value of building collegial relationships in the profession.  She wraps up with telling you about how you can get instant access to all of our videos and how she uses that ability to continue to grow. They are like an encyclopedia of hypnosis. All this and more!
Cal ties it all together…  I add my insights about what I've learned by creating the show and all the podcasts.  You may be surprised to learn what my initial motivation was.  I go on to talk about the power of being a "true believer" and what it is like to both watch the personal transformation of clients and students because of the use and implementation of 5-PATH® and 7th Path Self-Hypnosis®.
I wrap it up by encouraging you to do more than you have in the past for yourself and the profession.  If you have not yet gotten the confidence to do this, or may you have not yet received sufficient training to be as competent as you would like to be as a Consulting Hypnotist, I want to see you in class, onsite or online!  I'll see you then.
Join Cal Banyan & Brenda Titus In Class!  Upcoming Training Courses Below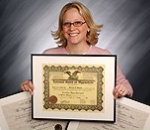 Get the highest quality accelerated hypnosis certification courses available, and taught by Cal Banyan himself at the Banyan Hypnosis Center in Tustin, CA.  No one surpasses the quality of Cal Banyan's course, and no one surpasses our student support upon graduation.  We also offer live online training where you can join right in with the live class from your own home or office if you have a good Internet connection.  Check out our schedule below.  Register right away and you may be able to get an early registration ndiscount.
Hypnosis & Hypnotherapy Certification Course – NGH Approved Banyan Hypnosis Certification Super Course, 10 Days in Tustin, California, at the Banyan Center.  Click for the details
"Week of Power" – Advanced Hypnosis & Hypnotherapy Certification Course – Designed for those already certified in hypnosis and/or hypnotherapy.  This is a skills and confidence building course that takes up where you other courses left off, or just let you down.  This 7-day course teaches you 5-PATH® and 7th Path Self-Hypnosis®. Click for information about this course.
IMPORTANT OPTION!  You Can Take Our Courses Live Online – Yes, You Can Be a Student in Our Live Courses from Virtually Anywhere!  That is right; if you have a good Internet connection, you can get the best seat in our classroom without leaving your home or office.  This is a huge savings in time and money. Click for more information or call 469-969-2176 or 800-965-3390.
Links to our co-hosts'  websites:

Click the "BE a VIP" button for FREE INSTANT ACCESS Get a super easy linked list of all Hypnosis, Etc. training videos! There is no better way to get started accessing all these videos. VIP Membership is free – Click Now!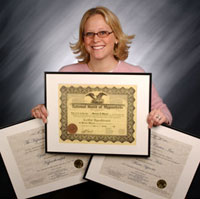 What our grads say about our courses (feedback & recommendations) Questions? Call us at 469-969-2176 or 800-965-3390.
Thank you to all of our fans from around the world! Continue to follow us on Facebook to receive updates on what's going on between each

episode and to give your input as well. If you haven't done so already, check us out and "Like" us on www.facebook.com/hypnosisetc. Thanks a whole lot for sharing us with your friends as well!