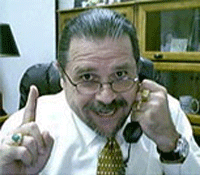 Wow! In just a few days I'm going to be on the NGH Teleseminar Series with Elsom Eldridge and YOU ARE INVITED!  I've been asked to tell you about how hypnotic age regression is your most powerful hypnotic tool – when used effectively.
** Keep reading all the way to the end to find out about my "CRAZY BRIBE". **
I've been conducting age regression sessions for years and have conducted thousands of them.  Age regression is my specialty!  I've taught students from around the world.  Why students come to my classes from around the world?   Because I reveal the insider tips, tricks and techniques that only the pros know, and if you have ever been to one of my talks, classes or teleseminars, you know I hold nothing back!
Mark your calendars! Teleseminar is Friday, June 13th at 6pm PT and 9pm ET.  Details here, http://budurl.com/banyan2014
Here's some of what you will learn:
Why Hypnotic Age Regression is Your Most Powerful Hypnotic Technique.
Quickly Understand How Hypnotic Age Regression Works, and How to Conduct Sessions.
Learn What True Age Regression Is and What It is Not.
Learn the 5 Things You Must Learn from Each Event Visited In the Age Regression.
Learn How to Avoid Major (But Very Common) Mistakes That Totally Messes Up a Regression Session.
Learn What THE Most Important Thing That Must Be Done to Make an Age Regression Session Effective.
Learn Why and How Age Regression Work Can Make Your Hypnotic Suggestions Last Much Longer, and Even Be Accepted Permanently.
Once again here is link to all the details you need to take part via phone, computer, etc., http://budurl.com/banyan2014   
Here is my CRAZY BRIBE!  Because I want to have everyone who is serious about using hypnotic age regression on this call, I am offering an "ethical bribe" for everyone who shows up on the call to learn all that I'll be covering.  At the end of this teleseminar – I'm going to give you access to THREE intermediate to advanced training programs, usually selling for $29.95 each, that is a $89.85 value just for being on the call!  Here are the three titles:
Success with Multiple ISEs   I reveal how to handle age regression sessions where there is more than one causal event.
What If They Won't Regress or Abreact?    I answer the riddle on how to work with this frustrating (if you don't know what you are doing) situation.

Deep into the Informed Child Technique  I cover information that I only have time to teach to my interns and staff hypnotists.
BUT WAIT – That's not all… I'm going to give you instant access to my acclaimed 4 part series – The 10 Keys to Successful Age regression!
Why am I doing this?  Because I want to give you, if you are serious about taking your hypnosis practice to the next level, using hypnotic age regression, something of huge value that you can use right away.  AND I want my teleseminar to be one of the biggest of the year!
I'm looking forward to talking with you Friday, June 13th, 9pm Eastern Time / 6pm Pacific Time.
Let's do GREAT things together,
Cal Banyan