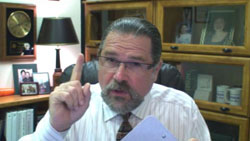 Simple Ways to Vastly Improve the Hypnosis Profession
Happy Hypno Friday to all you hypnotists and future hypnotherapists. I have another free hypnosis training video here on www.CalBanyan.com for you to watch, download or listen to.
This is a special all Cal episode and actually; the next few episodes are just me too. Yup, I decided to give Elronn and Meredith a much deserved break. It's kind of hard to get successful hypnotherapists in here to film these because they are so busy seeing clients.
So in this episode of Cal Banyan's Hypnosis Etc., I might stir up a little controversy (for once 😀 ). I am only trying to make our profession better, trust me!
Here are some of the topics I discuss:
We have to agree on what hypnosis is.

Decide on what the definition of hypnosis and suggestibility.

No more progressive relaxation.

Meditation is not hypnosis.

Alpha brain waves have nothing to do with hypnosis.

The coma state or Esdaile state is not hypnosis.

Ultra depth or Sichort state is not hypnosis.
Here are some more links related to the show:
Upcoming Hypnosis & Hypnotherapy Certification Courses – Register Early for Substantial Discounts:

Get instant access
to 150+ of my hypnosis
training programs free!
Keep in touch and get THE latest insider info about this program:
Become a member of our Facebook page at www.Facebook.com/hypnosisetc! You'll get the "inside scoop" on different things from the show, and more!