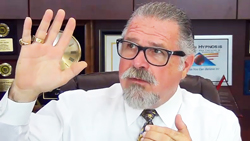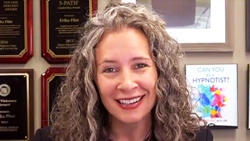 Most Hypnosis Professionals Are NOT Charging Enough
How to Think About the VALUE of What You Are Providing
And, Stop Thinking in Terms of Charging by the Hour So That You Earn Much More for Your Service
Subscribe Now and Get All My Free Videos Instantly!
Get Info about Cal's Live Training Schedul Here
Classes in July, August and October!
Hello Hypnotists!
Here you go, hypnosis training video #547! In this new hypnosis video, Erika and I may shock you. It is about a mind shift. You are not an hourly worker. It is time to think differently about what we are really providing our clients and how to use that mental mindset to establish our fees.
Here is some of what you will get in this new hypnosis training video…
How to understand your client's issue so that you can talk about how you provide a solution in the terms of providing results.
How to communicate the value of what you are providing rather than focusing on explaining what hypnosis is.
How to get them to focus on what success looks like so that they can appreciate the value of the work you are doing and focused on the results.
This NEW VIDEO is Below But Check This Out…
First – I HAVE A TIME SENSITIVE ANNOUNCEMENT July 24!
I'll Hypno-Bribe You – Save This Date – On JULY 24th
I Reveal the "Inside Scoop" on Hypnotic Age Regression + A "Bribe"
Live Interaction with Cal Banyan
Spills the Beans About the Most Powerful Hypnosis Technique
Yes, You Also Get A Valuable Ethical Bribe!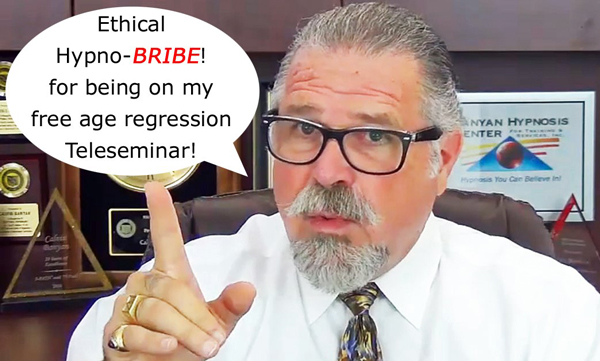 *** Save This Date: July 24th Teleseminar ***
Here is the link to all the details you need to take part via phone, computer, etc. www.ngh.events/banyan2019
*** Mark your calendars! Teleseminar is Wednesday, July 24th ***
*** at 5:30pm (PST), 7:30pm (CST) and 8:30pm (EST). ***
Ask Cal Questions LIVE On This Call!
Once again, here is the link to all the details you need to take part via phone, computer, etc. Call details: www.ngh.events/banyan2019
Here's some of what you will get in this LIVE teleseminar:
Insider Look – Why Hypnotic Age Regression is THE Most Powerful Hypnotic Technique.
Quickly Understand How Hypnotic Age Regression Works, and How to Conduct Sessions.
Surprising – What True Age Regression Is and What It is Not.
Discover the 5 Things You Must Learn from Each Event Visited In the Age Regression.
Revealed – How to Avoid Major (Common) Mistakes That Totally Messes Up a Regression Session.
Secret – What THE Most Important Thing That Must Be Done to Make an Age Regression Session Effective.
Revolutionary! Why and How Age Regression Work Can Make Your Hypnotic Suggestions Last Much Longer, and Even Be Accepted Permanently.
Here is the link to all the details you need to take part via phone, computer, etc.: www.ngh.events/banyan2019 at 5:30pm (PST), 7:30pm (CST) and 8:30pm (EST).
CRACY BRIBE – CRAZY BRIBE – CRAZY HYPNO-BRIBE!
Here is my CRAZY BRIBE! Because I want to have everyone who is serious about using hypnotic age regression on this call, I am offering an "ethical bribe" for everyone who shows up on the call to get all that I'll be covering. At the end of this teleseminar – I'm going to give you access to THREE intermediate to advanced training programs, usually selling for $29.95 each, that is a $89.85 value just for being on the call! Here are the three titles:
Success with Multiple ISEs I reveal how to handle age regression sessions where there is more than one causal event.
What If They Won't Age Regress or Abreact? I answer the riddle on how to work with this frustrating (if you don't know what you are doing) situation.
Deep into the Informed Child Technique I cover information that I only have time to teach to my interns and staff hypnotists.
BUT WAIT 🙂 That's not all…
I'm going to give you instant access to my acclaimed 4-part series – The 10 Keys to Successful Age regression!
Here is the link to all the details you need to take part via phone, computer, etc. www.ngh.events/banyan2019
Why am I doing this? Because I want to give you, if you are serious about taking your hypnosis practice to the next level, using hypnotic age regression, something of huge value that you can use right away. AND I want my teleseminar to be one of the biggest of the year!
Secondly – before you watch the video below – if you are thinking about getting training in hypnosis or if your training was lacking, or if you want much better support join us in our next class! If you would like to learn more about becoming a 5-PATH® Certified Hypnotist click this link!
Okay – FINALLY – Here Is the New Video!
Scroll Down for the Video and News
Click to Learn More

Click to Play Audio-Only Version

Special Announcements!

Click to Subscribe Now & Get All My Free Hypnosis Training Videos!

Let's get together at the National Guild of Hypnotists convention , the 9th, 10th and 11th of August, 2019. Details at www.NGH.net In my experience, this is the ONLY hypnosis event that matters.

I'll be speaking on a number of topics AND most importantly providing a 3-day Age Regression Certification Program (on the 3 days following the convention). You will definitely want to be in this special certification course. Click the link for all the details.
NEWS… Courses, Sessions, More Free Videos
THREE Ways to Get Hypnosis Training with Cal Banyan
Get Your 5-PATH® Training Started Right Away – Live or by Distance Learning! Can't wait for the convention? Get started now by clicking the links below!
LIVE ONSITE HYPNOSIS TRAINING
NGH Approved Banyan Hypnosis &
Hypnotherapy Certification Super Course
with 5-PATH® System & 7th Path Self-Hypnosis® Systems Certification
10-Day Full Certification – 2019
Questions? Call 469-969-2176 or 800-965-3390. You may also register for classes over the phone!
Thank You for OVER 23 Years of Hypnosis Services and Training
When You Graduate from A Banyan Hypnosis Certification Course YOU Become Part of A Community of Helpful and Successful Hypnosis Professionals
BEST SUPPORT AFTER GRADUATION – NO ONE DOES IT BETTER!
In Addition to World-Class Hypnosis Training
You Get Unsurpassed Support After Graduation
Whether you become a 5-PATHer by training with Cal Banyan, Penny Chiasson or any of our other instructors around the WORLD!
A 24/7 online support group.
Email support when you have questions about the business.
Phone support for questions about doing the work.
Quarterly Journal by 5-PATHers for 5-PATHers filled with information you need to grow as a professional.
Monthly live teleseminar support with me for all 5-PATHers – ask me about anything.
"Radio" Channels Program where all 5-PATHers can create audio programs to share their insights and knowledge.
"Gold In for Gold Out" pages in the Members area where 5-PATHers recommend non-hypnosis resources that have contributed to their success such as books, podcasts, etc.
Actual videos of me doing the work so grads can see how 5-PATH works with real clients.
Optional study materials that can be purchased such as audio, video programs and books that reinforce and expand on what was included in the initial certification course.
5-PATH® Community who regularly supports each other and attends events like the NGH Convention and Solid Gold Weekend together.
Real Feedback from Real Graduates!


Three Recent Graduating Classes

Thank you, Cal, for not holding anything back and for making this experience so special, informative and entertaining at the same time. Daniel Schwarz, Stuttgart, Germany

It was a very busy, very informative, very advanced course. The system is amazing. The instructor is a REAL teacher! Thanks a lot!! Alexey Ananishnov, St. Petersburg, Russia

I cannot think of a better instructor for my hypnosis training. I feel blessed and proud to be part of it as my life keeps transforming and unfolding. Thank you, Cal! Karen Noack, Cordoba, Argentina

Amazing instructor, great learning and lots of practice sessions. This is an experience not to be missed. Shanti Chainani, CH, Singapore

Anyone who completes this training will be ready to work as a hypnotist. Brilliant! Tracy Wade, Owens Crossroads, Alabama

I looked into several hypnosis training programs, and I can't imagine anything coming close to Cal Banyan. Get this training! Ken Dickinson, Denton, Texas

I personally would rate Cal as the No. 1 training venue for Hypnosis, best training event I have had ever, and fun, enlightening and life changing, and exceptional value for money. Jason Carter, Ph. D., LLM, Milton Keynes, U.K.

The Banyan Hypnosis Certification Super Course is a phenomenal course. It was extremely well presented by Cal Banyan. It is one of the most significant courses I have undertaken to date. I highly recommend it. Warwick D. Phipps, Ph.D., Midrand, South Africa
Please tell your hypno-friends about these free hypnosis and hypnotherapy training videos. Thanks!
Let's do GREAT things together!
Cal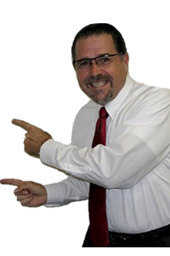 Get your instant access to over 500 free hypnosis training videos like this one!
They are all free!
100s of questions answered in a fun and educational way.
Thank You for OVER 20 Years of Hypnosis Services and Training
This year marks our 23rd Anniversary of being full time in this wonderful profession. During that time, my wife, Maureen and I have had the privilege to work with so many wonderful people including clients, students, graduates around the world and other hypnosis professionals.
QUESTIONS OR COMMENTS?
USE THE COMMENTS SECTION BELOW