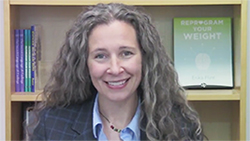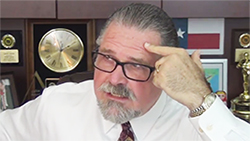 Discover Cal Banyan's Automatic Success System that Works With or Without Hypnosis!
With Cal Banyan's Gold In Gold Out System You Can Program Yourself for Success
Learn How to End the Struggle and Make Success Much Easier Than Ever Before
Hello Hypnotists!
I'm back with Erika Flint and today I share with you my amazing Automatic System for Success, "Gold In for Gold Out". In this fun and information-packed episode, I reveal how you can use this fundamental principle that came to us from the field of computer science to absolutely change your life.

Click to Play Audio-Only Version
BUT, FIRST – Before You Watch the Video! Make sure you subscribe so that:
You get instant access to hundreds of free hypnosis training videos

Get notified when new videos are posted! It's FREE.

It is easy to subscribe to get instant access to all my free videos.

It is free!

In THIS Episode – Discover Automatic Success by Learning about:
Normal Suggestibility

Supporting Hypnosis with the Gold In for Gold Out Principle

Understanding How to Program Ourselves for Success

How Big Companies and The Government Use Garbage In Garbage Out to Control What You Think, How You Feel and What You Do!

How To Take Back Control and Truly Be Motivated for Success!
In this episode, I go through a list of readily available Gold In for Gold Out resources you can use right now.
Now keep on reading and discover my "Golden" hypnosis training courses and materials.
Professional Certification with Cal Banyan!
OR – Take Your Current Hypnosis Practice to the Next Level
with Cal's "Week of Power"!
Either Way You Get the BEST (In the Universe) Support After Graduation!
If you like my videos then you will love my live courses and my distance learning course on video!
Time Limited Training Specials – These Will Not Last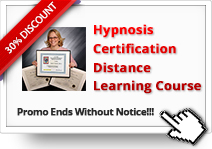 Deal Ends Without Notice!
30% OFF This Certification Distance Learning Course

It Is Easier & More Affordable Than Ever to Take Our Certification Courses
**We Have A NEW Payment Plan Available!**


Three Recent Graduating Classes
Easy to Attend Our Courses!
Located at the Fairfield Inn & Suites, Dallas/Plano, Texas

Special hotel discounts available for our students. Only $89 per night!

Contact us for more info: 469-969-2176 / 800-965-3390
Students come from around the world! Here is what they say after the course!

Thank you, Cal, for not holding anything back and for making this experience so special, informative and entertaining at the same time. Daniel Schwarz, Stuttgart, Germany

It was a very busy, very informative, very advanced course. The system is amazing. The instructor is a REAL teacher! Thanks a lot!! Alexey Ananishnov, St. Petersburg, Russia

I cannot think of a better instructor for my hypnosis training. I feel blessed and proud to be part of it as my life keeps transforming and unfolding. Thank you, Cal! Karen Noack, Cordoba, Argentina

Amazing instructor, great learning and lots of practice sessions. This is an experience not to be missed. Shanti Chainani, CH, Singapore

Anyone who completes this training will be ready to work as a hypnotist. Brilliant! Tracy Wade, Owens Crossroads, Alabama

I looked into several hypnosis training programs, and I can't imagine anything coming close to Cal Banyan. Get this training! Ken Dickinson, Denton, Texas

I personally would rate Cal as the No. 1 training venue for Hypnosis, best training event I have had ever, and fun, enlightening and life changing, and exceptional value for money. Jason Carter, Ph. D., LLM, Milton Keynes, U.K.

The Banyan Hypnosis Certification Super Course is a phenomenal course. It was extremely well presented by Cal Banyan. It is one of the most significant courses I have undertaken to date. I highly recommend it. Warwick D. Phipps, Ph.D., Midrand, South Africa
NOW Become a VIP

MEMBER OF THIS SITE – It's FREE – Instant Access to ALL the VIDEOS – and get notified when new videos are published. Click Here Now.
If you are new to the website and videos, Start Here "The Truth about the Hypnosis Profession!"
Please tell your hypno-friends about these free hypnosis and hypnotherapy training videos. Thanks!
Let's do GREAT things together!
Cal
QUESTIONS OR COMMENTS?
USE THE COMMENTS SECTION BELOW