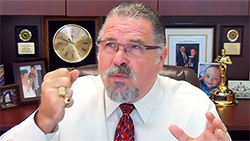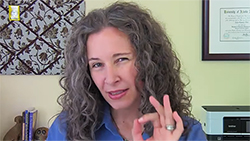 When You Know What You Are Doing It Is EASY to Delight Clients
When You Are Delighting Your Clients, Sessions Are MORE Fun!
When Clients Are Delighted with Their Sessions They Send You MORE Clients!
Hello Hypnotists!
HAVE MORE FUN AND BUILD A MORE SUCCESSFUL HYPNOSIS PRACTICE! That is right! Erika and I are back, we have a "delightful" hypnosis training video for you today, that will make your practice more fun, more successful and more profitable!
QUICK NOTE BEFORE WE GET STARTED, if you are reading and watching this video anywhere besides www.CalBanyan.com, I recommend you go there now so you can get everything, including hundreds of free hypnosis training videos! (Some other sites have been known to use our content, that is why I'm mentioning it here.)
Delighting your clients is a very important hypnosis topic because (among other things) it cost you very little to be delightful, rather than average. It is all about exceeding your client's expectations, that's when they are delighted. It is WIN-WIN! This is one of the BEST ways to build your business. Your clients will love referring their friends and family members to you!
Here are some ways that you can delight your clients:
By giving them more than they came in for
By pointing out the breadth of their success
By teaching them something about themselves they didn't know
By providing unexpected value
By letting them know how valuable and worthwhile they are
And, more!
By doing these things, your clients get excited and they never want to miss appointments AND they want to tell their friends and family about you and how you can help them.
BIG IMPORTANT ANNOUNCEMENTS from CAL…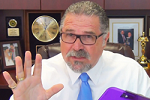 Become a VIP Member – It's FREE – And Get Instant Access to ALL of These FREE Hypnosis Training Videos & And Get Notified When New Videos Are Available – Click Here Now
Tuition increase of $500 starts NEXT year (2017).
Enroll for one of this year's courses to save $500!
No online training NEXT YEAR – 2017! Enroll now in a 2016 class if you want to take my course live online! Enroll now if you are interested in this option!
How to Get Professional Hypnosis Certification with Cal Banyan
SPECIAL… Early Registration Discount for Nov. "Advanced" Certification! The October Certification Course is filling Fast! Call for more info, 469-969-2176 or 800-965-3390.
Please tell your hypno-friends about these free hypnosis and hypnotherapy training videos. Thanks!
Let's do GREAT things together!
Cal Banyan
What Do You Think of this Video? Scroll Down to Leave a Comment Below