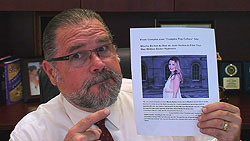 Doctors Using Hypnosis to Heal Patients as the Last Option & A Movie Written in Hypnosis Based On Past Life Regression
Happy Hypno-Tuesday! Cal is here for the latest episode of Hypnosis Etc. on www.CalBanyan.com.
In this episode, Cal talks about a couple of intriguing hypnosis news article about the medical field attempting to heal patients through hypnosis and about a movie that was written in hypnosis.
Cal discusses the first news article about the doctors using hypnosis to treat patients when the traditional way fails. He shares his sentiment about the way medical field uses hypnosis as the last option when they are supposed to pick the least invasive way first before other things.
The second news article he read is about a movie that is based on past life regression and was written while the writer was in hypnosis.
Cal wants to know what you think about the articles. Please leave a comment below and tell us what you think.
Things discussed in today's video:
Hypnosis against toughest cases
Links for today's hypnosis training video:


Click the "BE a VIP" button for FREE INSTANT ACCESS
Get a super easy linked list of all Hypnosis, Etc. training videos!
There is no better way to get started accessing all these videos. VIP Membership is free – Click Now!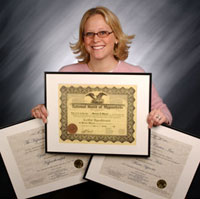 What our grads say about our courses (feedback & recommendations)
Questions? Call us at 469-969-2176 or 800-965-3390.


Thank you to all of our fans from around the world! Continue to follow us on Facebook to receive updates on what's going on between each

episode and to give your input as well. If you haven't done so already, check us out and "Like" us on www.facebook.com/hypnosisetc. Thanks a whole lot for sharing us with your friends as well!